Lines of Credit vs. Loan
When borrowing money, there aren't usually dilemmas people deal with – as long as they'll have the funds for them to attend to their financial obligations, everything is fine. But what if you're unsure of how much you need to borrow? What if you prefer revolving lines of credit vs. loan?
A loan and a line of credit of credit have the same goals and uses – and it is to provide a borrower with the funds he or she needs. Lines of credit are a type of loan but it's different in context, how it's given, and how it's repaid. Before we get to them, let's briefly discuss each of them first.
Loans
Loans are the most traditional way of borrowing money. You ask for X amount, the bank gives you X amount and you have to pay back X amount usually through amortization that is usually inclusive of the interest; simple, right?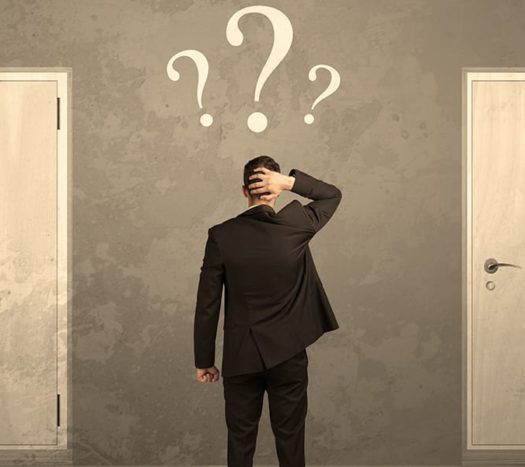 Here at SoFlo Funding, we love educating you on the funding process, whether you are a startup or an established business. So below are two of our preferred funding partners that we highly recommend. Fundwise Capital and David Allen Capital have provided the top funding solutions for thousands of entrepreneurs nationwide. You can read about them by clicking either of the two buttons below
Lines of Credit
Lines of credit, on the other hand, are the types of loan where the borrower is given a revolving pool of funds. It's going to be in the borrower's discretion how much is going to be taken out. For the amount taken out, that's the only payment he or she is obliged to pay with interest of course.
When the full amount borrowed has been paid back, the pool is replenished and the borrower can use it again – yes, just like a credit card.
Loans vs. Credit Lines
Now determining what the best option for you is would depend on what you'll use the loan for. In most cases, a traditional loan is the type of loan that you'd want if you're looking at a one-time big purchase like purchasing a house, a car, or if you're planning to buy a large value of asset.
A line of credit, on the other hand, is recommended if the amount of funds you need is something you're not sure of. For instance, if your car got broken and you need to have it repaired but you lack the funds for now; medical expenses where the bill could go up or could just remain, and the same situations.
Technically, the decision is with the borrower with how he or she will be using the money and how they're intending on paying it.
The main point on how both of them differ is that a loan is a type of credit that is non-revolving; it's stagnant and the interest rate would be for the entire amount given. Whereas for a line of credit, what the borrower would need to pay would only for the amount that he or she has withdrawn or has taken from the account – and of course, the amount is revolving, just like how credit cards work.
So if you are unsure of what you get and you're growing tired of finding the perfect company or institution for you, we here at SoFlo Funding are always ready and prepared to help you. We are a company who helps people financially by providing them money through loans or lines of credit with the best and the most competitive interest rates.
SoFlo Funding's Programs
We offer both of whatever you need – loans and lines of credit. Both of which have their own sets of advantages and benefits. With the loans we offer, the interest rates are standard and it can even go low if a security is involved.
The main advantage we have over banks and other lending institutions is the fact that we can release the funds in a matter of days. Sometimes it just takes five (5) business days for the funds to arrive in our clients' accounts.
With our credit lines, however, the usual amounts we approve are absolutely higher than what banks and other institutions provide. The same with how our loans are, we release funds in less than a month! Choosing which one you like, lines of credit vs. loan, is something that you have to figure out for yourself.
Why Work With Us?
We here at SoFlo Funding is focused on improving and developing our programs so we would be able to accommodate a larger and a wider group of people. If you decide to work with us here at SoFlo Funding, you'll never be confused.
Currently in our employ are experienced and dedicated senior funding experts and advisors who are always ready to help out our clients in every situation there is. Whether or not you need help, our experts and advisors are just a tap away and you'll get their assistance about funding and what you should get right away.
You wouldn't ever find another company that provides the same interest rates, flexibility of terms, and the convenience in applying that we here at SoFlo Funding offer. Are you looking to apply for a loan or a line of credit? Complete our online application platform and we can help!
Here at SoFlo Funding, we love educating you on the funding process, whether you are a startup or an established business. So below are two of our preferred funding partners that we highly recommend. Fundwise Capital and David Allen Capital have provided the top funding solutions for thousands of entrepreneurs nationwide. You can read about them by clicking either of the two buttons below
Below are some of the loan products that you will get from our company: