Unsecured Loans vs Secured
Many people think that the differences between secured and unsecured loans are easy to pick-up. In fact, a majority of people who are into the business of borrowing money think that they know everything about these.
In all honesty, both unsecured and secured loans have one (1) purpose – and that is to provide funds to the person who needs it. It can be for a personal emergency, or it can be used to fund or finance a business.
But when you hear unsecured loans vs. secured, what's the first thing that comes to mind? Before we go into that topic further, let us first clarify what both of these are.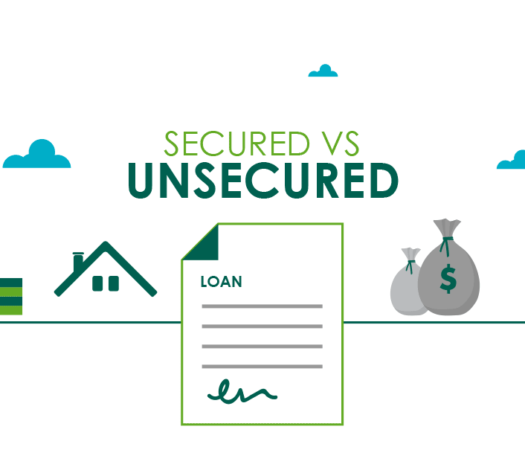 Here at SoFlo Funding, we love educating you on the funding process, whether you are a startup or an established business. So below are two of our preferred funding partners that we highly recommend. Fundwise Capital and David Allen Capital have provided the top funding solutions for thousands of entrepreneurs nationwide. You can read about them by clicking either of the two buttons below
What are Unsecured Loans?
Unsecured loans are known to be the types of loan not secured or protected by a collateral or an asset. In comparison to a secured loan, an unsecured loan is usually riskier because no other thing or property is involved.
The only thing a lender will check and evaluate is your financial record, your track and history with other lenders, among others. Some of the most common unsecured loans include:
Personal Loans (Salary Loans)
Student Loans
Credit Cards
What are Secured Loans?
On the other hand, secured loans are the loans that usually have a certain asset or property hanging. For instance, you need to borrow money and you need a collateral; so you use your car as a collateral for the loan.
If you fail to pay the lender back, then the lender will have ownership of your car. When a lender releases the loan, they'll usually hold onto the deed or the sale of the property you placed as a collateral. Some of the most common types of secured loans include:
Car Loans
Business Equity Loan
Loan Against Property
Line of Credit Loans
So, in terms of choosing the best type of loan for you, it's going to depend on what your goal is. Unsecured loans vs. secured; the option you hold will depend on what you'll use it for. Both of these loans have their advantages and disadvantages so you have to check on that as well.
Here at SoFlo Funding, you wouldn't run out of options whether you need a secured loan for funding, or an unsecured loan. We offer both to our clients and it's up to them what option they will choose.
Unsecured Loans vs. Secured: Which One's Better?
If you have a business that you need to finance, or if you just need funds to settle some obligations, you can definitely run to us for funding. Both our unsecured loans and our secured loans have their own advantages. For our unsecured loans, here are some of the things you might enjoy:
Lower interest rates for monthly payments compared to other unsecured loans in the market (usually at 4% to 6%)
Funds are released faster compared to other unsecured loans in the market
Higher amount than other sources
Risk-free type of loan – no asset on the line
For our secured lines, however, our clients can enjoy the following perks:
They can enjoy a 0% interest in payments between 15 to 21 months if they qualify
Get up to a total of $500K in funding
Considerate funding managers who you can negotiate with
Eligibility
Some might fund our qualifications to be strict. However, if you don't qualify, we will tell you exactly what you need to do in order for you to qualify to any of our programs. If you are choosing between Unsecured loans vs. secured loans, then you might want to dig deeper on what you're open with.
Would you be willing to put an asset or a property on the line for the funds? Is the purpose of the loan you're applying for more important than some of your properties? Or would you prefer and choose to pay for higher interest rates for unsecured loans?
The decision is definitely up to you and what your goals are. We at SoFlo Funding are a business funding and a lending company who offers different investment opportunities to our clients. Whether they need it to fund and finance their business, or they are looking for emergency funds, we're eager and ready to help.
If you are interested, you can apply online – you can get the results in less than 48 hours or 2 days after you complete application. In terms of the fund dispersion, some of our clients received it within seven (7) banking days! To be safe, it's released usually within 14 to 21 days.
With SoFlo Funding, you are free to select from our secured and unsecured loans, you wouldn't have to worry about how you'll get funds the next time you need it when you experience us!
Here at SoFlo Funding, we love educating you on the funding process, whether you are a startup or an established business. So below are two of our preferred funding partners that we highly recommend. Fundwise Capital and David Allen Capital have provided the top funding solutions for thousands of entrepreneurs nationwide. You can read about them by clicking either of the two buttons below
Below are some of the loan products that you will get from our company: