How Does Secured Loans Work
If you are not well-versed in the world banking, finance, and lending, then you at least might have an idea or two on how loans work. Many people know and believe that loaning is the simple act of a lender giving money to a borrower on agreed terms of how much the lender should pay back.
In some instances, the lender would require the borrower to pay back interest rates on top monthly payments per month. It's all different and it's going to depend on how the agreement and the term is on the loan you just applied to.
But in the area of loans, there is what we call secured loans as well as unsecured loans. They're both loans – they both grant the borrower the money needed with the lender providing these funds to the borrower.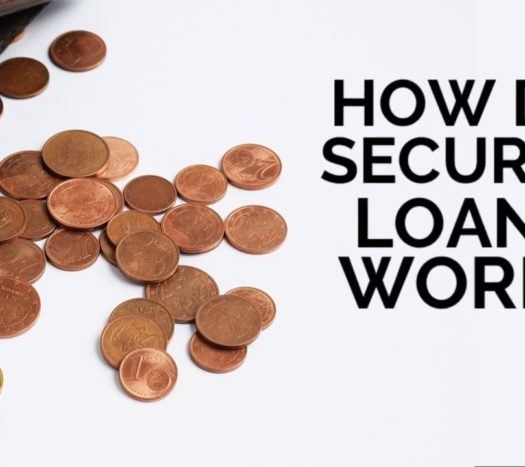 Here at SoFlo Funding, we love educating you on the funding process, whether you are a startup or an established business. So below are two of our preferred funding partners that we highly recommend. Fundwise Capital and David Allen Capital have provided the top funding solutions for thousands of entrepreneurs nationwide. You can read about them by clicking either of the two buttons below
How Loans Usually Go
Loans are usually given to clients when there's an agreement settled. For unsecured loans, when the terms are laid out properly in which both the borrower and the lender know they're position, then the funds will be dispersed and released.
Secured loans, on the other hand, is the case or the scenario wherein the funds will be released when the collateral or the security has been placed. It's the sign where the borrower agrees to the term that when he or she fails to follow the agreement, the collateral can be grabbed by the lender.
How Does Secured Loans Work?
Now you know the general overview of how a secured loan works, it's time to be aware of a few in-depth details on how it works. The following step-by-step procedure might be different from company to company but generally, here's how secured loans work:
The borrower applies for a secured loan and is prepared with options on what he or she will put down as a collateral.
After the application, the lender will then evaluate and assess the application as well as the different requirements, qualifications, and even the collateral that has been placed.
It can take somewhere between a few days to a few weeks, especially with banks.
If the borrower is unsuccessful, they'll be given the date when they can apply for it again; but if they've been approved, they'll be told how much they were approved.
From there, they just have to wait for the dispersion of the funds. They can choose different options as to how they can get the funds.
At this point in time, the collateral is already within the reaches of the lender, ready to be seized any time when the borrower defaults.
As you can see, it's not a complicated process, it can be broken down into borrower application -> lender evaluation -> release of funds -> collateral placement. But in between those, there are a lot of things happening, and it's something that a borrower needs to understand.
If you're getting tired from just reading how secured loans work, then you need to find out about us here at SoFlo Funding. We specialize in prioritizing our clients' ease of doing our transactions – we do everything digitally!
Digital Application Process
When you apply for our secured loans, you can definitely do it online! Complete our online application form within 10 minutes and get pre-approved. You'd also have to send in copies of some of the documentary requirements we'll ask from you.
From there, you just have to wait between 24 to 48 hours to know if you're approved or not. Since it's a secured loan, there are higher chances of you being approved!
When you finally get the yes from us, it's only a matter of days before you get the funds transferred or deposited to your bank account. No need for you to drive kilometers just to acquire the loan or the funds you need, it's all digital!
Best Terms
Indulge in the best and the most convenient terms and agreements we provide our clients. We offer the best and the lowest interest rates, the most considerate payment plans, as well as perks of choosing us for a secured loan!
With SoFlo Funding, you can be granted the amount you need and even higher than that! We don't usually setup a price for a secured loan against the collateral, we try to give you as much as we can and we're able to figure that out using deep evaluations and assessment of your creditworthiness as well as your collateral.
SoFlo Funding is a company that can simplify all the processes that you do when you are getting or applying for a secured loan. We always give our clients the best possible service we can and that's why people, even businesses trust us for the funds and the loans they need.
Here at SoFlo Funding, we love educating you on the funding process, whether you are a startup or an established business. So below are two of our preferred funding partners that we highly recommend. Fundwise Capital and David Allen Capital have provided the top funding solutions for thousands of entrepreneurs nationwide. You can read about them by clicking either of the two buttons below
Below are some of the loan products that you will get from our company: