Business Funding for Startup
People who want to be free from the curse of the 9 to 5 are constantly on the hunt for different ways on how they can. Some decide that they'll start a small business, many look into self-employment, and there are also some who think about launching a startup.
But just like small businesses, the early stages of a startup would need help in terms of funding, too. Unless you're from a wealthy family where you can just ask your parents for money, you'd need a way or two for you to be able to raise capital for your startup.
Startups vs. Small Businesses: What's the Difference?
A lot of people who want to be in the industry often get confused between startups and small businesses. We know that they're different but how exactly do they differ? What do they have in common?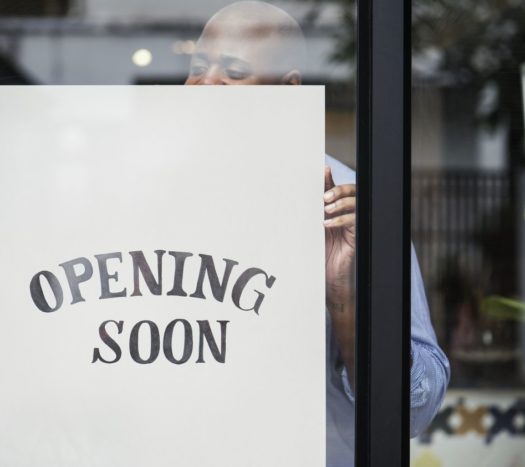 Here at SoFlo Funding, we love educating you on the funding process, whether you are a startup or an established business. So below are two of our preferred funding partners that we highly recommend. Fundwise Capital and David Allen Capital have provided the top funding solutions for thousands of entrepreneurs nationwide. You can read about them by clicking either of the two buttons below
Startups, basically, is a "hit or miss" type of situation. Startup founders are considered to be a "different breed" of business owners because if their idea goes into play, then it could possibly change the world. The goal of the startup is to dominate and be known as one of the strongest companies in the market.
Small businesses, on the other hand, the entrepreneur looks at things in a smaller perspective than a startup. The owner will base the success of the business based on how well the profit comes in; how it weighs out the expenses.
Tech Companies
New and young tech companies are continued to be known as startups because revolutionizing in this industry can help make the world a better place. Take Facebook, for instance, Facebook revolutionized everything – from communication, interacting with people, even games. Facebook begun as a startup company, and it has now dominated the market.
If you have an idea for a startup, then you should never consider doing it alone, even if you're rich and even if you think you "know it all." You need help – in fact, you need to gather all the help you can. You wouldn't want to put your money in a startup because when it fails, you might fail hard. That is why entrepreneurs look for companies that offer business funding for startup companies to raise the capital the business needs.
Options for Funding Startup Businesses
There are a lot of choices and options that entrepreneurs can take when they need funds for the startup business they have in mind. One can say that they'll ask help from their family members, or their friends, or maybe even relatives who might be interested in the business.
Traditionally, people will tell you that banks are also part of the most common ways of funding new and startup businesses.
Others can decide that they'll pitch the idea to well-known investors so that they can fund it. But among all other options available, many startup founders consider borrowing money to fund the startup business they have in their heads.
Why Not Ask Help From Investors?
Going to investors is good, in fact, it's one of the best ideas. However, would you want a share in your company in its early stages? Investors can help you, yes, but are you open about the fact that other people will share ownership of your company?
Loans and business funding should be the main things you're looking at. Tons of funding and lending facilities are out there – you just have to select the best one. We at SoFlo Funding might just be about the lending company you need.
Who We Are
Our company has helped establish hundreds of startup companies and even small businesses in the region. We provide business funding for startup companies regardless of what their nature is and what their industry is in.
The funds we provide can go as high as $300K for an unsecured business loan, and it can go a lot higher than that depending on the agreement and the approved amount that you'll be granted. For funding startup businesses, we'll usually ask for the following:
History with other and previous lenders
Credit score and credit standing
Business and financial projection
What the requirements are can vary from company to company but for us, this is what we focus on. We can't guarantee you an approval if we see that your credit score is good and outstanding because we'd have to check and see other factors as well.
SoFlo Funding Will be Your Best Decision
Nevertheless, we at SoFlo Funding are always ready to fund startup businesses should they need it. If you have an idea inside your head, execution is always the next step. Your ideas can't make money – you acting upon it can.
Never be worried in looking for business funding for startup companies ever again when you get to experience working with us here at SoFlo Funding! Get the funds you need and get it not longer than a month!
Here at SoFlo Funding, we love educating you on the funding process, whether you are a startup or an established business. So below are two of our preferred funding partners that we highly recommend. Fundwise Capital and David Allen Capital have provided the top funding solutions for thousands of entrepreneurs nationwide. You can read about them by clicking either of the two buttons below
Below are some of the loan products that you will get from our company: