Business Credit Line
When applying for a business loan, entrepreneurs can choose from two (2) options: traditional business loans and business credit lines. Most of the time, business owners would choose the regular business loan because it has an overall interest rate on the amount; whereas, a credit line would have different interest rates.
Before we get to choosing, let's try to first understand what a regular business loan is and what a credit line is. How are they different and what similarities do they have?
A Regular Business Loan
Traditional business loans work the same way as how personal loans do – the lender provides a full amount that the borrower needs. For instance, the borrower asks for $50K, the lender will then grant this to the borrower, charging interest on the full amount which is $50K.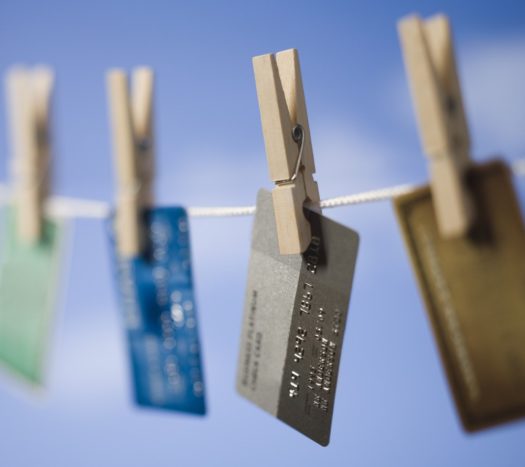 Here at SoFlo Funding, we love educating you on the funding process, whether you are a startup or an established business. So below are two of our preferred funding partners that we highly recommend. Fundwise Capital and David Allen Capital have provided the top funding solutions for thousands of entrepreneurs nationwide. You can read about them by clicking either of the two buttons below
Whether or not the borrower would spend it, the interest is already charged.
A Business Credit Line
Otherwise, business lines of credit or credit lines offer more flexibility to the borrower. Let's consider the same situation – a borrower asks a lender to grant him or her $50K. This will be granted to the borrower but in a pool of funds with a $50K limit; just like how a credit card works.
From there, the borrower can draw and take out funds of up to $50K. In this scenario, let's say he takes out $10K. The borrower would then be charged interest for that $10K only, not the $50K. Then, when the borrower repays the $10K, he can then borrow the entire $50K again.
That's basically how a business line of credit works and it's going to be useful in some cases and in some situations.
When a Business Credit Line is Effective and Better
We're not saying that getting business credit lines is better – it just offers more flexibility than the traditional business loan. But, it's better in some situations and some of those situations include:
When a business owner doesn't have a stable month-to-month income
When a business owner is unsure of how much funds he or she needs
For medical and hospital expenses
Emergency situations (broken car, broken house, etc.)
Unstable flow of cash (personal or business)
The Downsides of Business Lines of Credit
And with those advantages, there are disadvantages as well. Akin to traditional loans, there are some features that business credit lines offer that is not as useful and as effective as they seem.
The interest rates are going to be different because it's calculated based off of how the market is.
When you're not able to pay back, the interest rates could soar higher than what you expect.
Let's say you withdrew the entire amount, you'll only be allowed to take out again when the amount is paid back in full.
That being said, you need to find a business line of credit provider that has decent interest rates and those that have flexible repayment terms and conditions.
In case you are looking for one, then we here at SoFlo Funding might be the only company you need. We are a company capable of providing personal and business lines of credit to clients with the best and the most considerate interest rates.
We Have the Easiest Application Processes
Whether you're looking to apply for a traditional loan or a line of credit, you can apply through our website! You don't have to leave your homes for you to apply – you can easily access our website and you can go from there!
The application process is easy, you just have to input essential details about yourself and your business and you're done! All you have to do now is to wait for 24 to 48 hours and you'll get your results!
What You Can Get with SoFlo Funding's Business Line of Credit
Because our business credit line would require you to place a collateral behind the loan, you can get the chance to pay for no interest on your first withdrawals or even for the first few months! Our company has formulated the perfect calculation on how we can help our business clients get the funding they need, while they're saving for the future of their business!
Get access to your funds easily and effortlessly – you can count on us here at SoFlo Funding to give you the support and the assistance you need.
Whether you are a new business, a startup company, or an existing business, you can definitely take advantage of our business lines of credit so you have the flexibility over the money you need to borrow!
Our interest rates are a lot better than what most companies offer and only with us would you be able to find the most versatile terms of repayment! Apply now and get your funds in less than a month!
Here at SoFlo Funding, we love educating you on the funding process, whether you are a startup or an established business. So below are two of our preferred funding partners that we highly recommend. Fundwise Capital and David Allen Capital have provided the top funding solutions for thousands of entrepreneurs nationwide. You can read about them by clicking either of the two buttons below
Below are some of the loan products that you will get from our company: