Small Business Loans for Disabled Veterans
As most of us know, people who are serving in the military, along with those veterans or those who served the country years back, are given benefits when they apply for a job, when they purchase lots and houses, and when they apply for loans.
This privilege or these benefits are given to them because of their service to the government and to America. The same goes for disabled veterans who have been negatively affected by the service they've provided the country.
If there are loans available for veterans, then there definitely are small business loans for disabled veterans as well. Before we get to those options, let us first know and answer the questions – who are disabled veterans?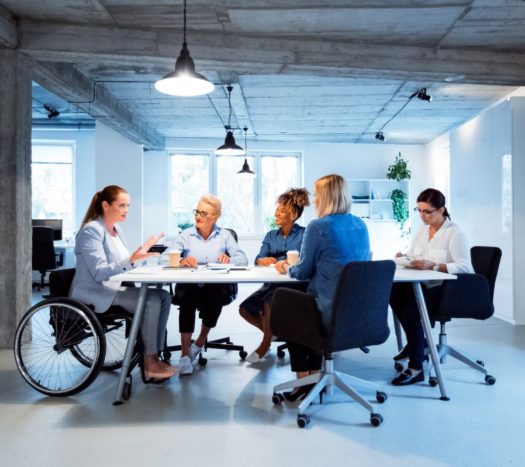 Here at SoFlo Funding, we love educating you on the funding process, whether you are a startup or an established business. So below are two of our preferred funding partners that we highly recommend. Fundwise Capital and David Allen Capital have provided the top funding solutions for thousands of entrepreneurs nationwide. You can read about them by clicking either of the two buttons below
Disabled Veterans
During their time and their service, there might be some veterans who have acquired disabilities. It could either be disabilities that are visible and not. Because of their service, they have acquired these disabilities which interfere with their day-to-day lives and activities.
That's why there are institutions that have adapted to these and therefore, give them a couple of benefits and privileges. For banks, they could apply for disabled veteran loans of some sort. For companies, there might be employers who hire disabled veterans. It runs around the entire cycle and it's everywhere – and with their sacrifice, it is just right.
For veterans who are planning on starting a small business, they shouldn't worry. Why? Because there are guaranteed small business loans for disabled veterans that could assist them in raising capital, in funding or financing the business, and so on.
Bank Loans and Funding
Most veterans consider the option of running to banks whenever they need money. It is, anyway the traditional way of acquiring funds because where else would you find the funds you need? In banks, of course.
But in our time now, where there are flourishing veteran and disabled veteran-owned businesses, there are other options in terms of disabled veterans applying for small business loans.
One good example in the market is with us here at SoFlo Funding. We have programs and benefits for veterans and disabled veterans who are looking to raise capital or raise funds for a startup, a small business they have in mind, or the entrepreneurial spirit that they have.
We offer good programs and deals to disabled veterans and they can take advantage of it while it's still existent.
Who Can Apply?
The small business loans for disabled veterans we offer can be taken and applied by military personnel, veterans who have served, as well as their spouses, and even their widows. No unnecessary proof is needed, just documentation that you or your spouse has served the military is enough.
What We Can Give You
For a disabled veteran small business loan, SoFlo Funding can help in providing the funding and the financing needed to start a business or to suffice and answer the needs of an existing one. Our small business loans can give and reward you of up to $350K in financing and with a 0% interest rate for the first year!
Those are just a few of the common programs and investment platforms we have for our clients who are disabled veterans looking for small business loans.
Not only that, we also can guarantee the safety and the security of the information all our clients have with us. Over time, we have developed and streamlined our systems and programs to be robust and advanced to fully protect our clients' data and information.
You Should Work With Us
If you are an aspiring future business owner or if you already have a small business running and operating, we at SoFlo Funding can help you grow your business by providing the most funding you can get.
You don't need to have the highest credit score, nor do you need to have the small business that yields six-figure monthly profits. Our systems are high-tech and advanced to filter and to categorize businesses and credit scores so that we can present them with the best option they can be given.
Enjoy the most reasonable monthly interest fees and rates. Our mission is for our clients to be given assistance while they focus on their businesses more. SoFlo Funding can help you escape the problems and stress you have with your small businesses.
Our disabled veteran small business loans are truly reachable and feasible – it may sound too good to be true but as a company, we believe in the minds of our clients. We value all of our clients' ventures and we'll be supporting them all the way.
We can be your partner in terms of financing your small business – and we will never fail you just like how we've helped all our clients climb the success ladder of their dreams.
Here at SoFlo Funding, we love educating you on the funding process, whether you are a startup or an established business. So below are two of our preferred funding partners that we highly recommend. Fundwise Capital and David Allen Capital have provided the top funding solutions for thousands of entrepreneurs nationwide. You can read about them by clicking either of the two buttons below
Below are some of the loan products that you will get from our company: