Creative Financing
Not all people have the capability to purchase a house, a car, or a business out of their own pockets. And of course, they can take loans for them to be able to, right? But how about people with bad credit? How would they be able to get the funds they need?
That's where creative financing comes into play. Creative financing is the key that a person can use in order for him or her to purchase or to acquire a major item or a property that he or she is not capable of cashing.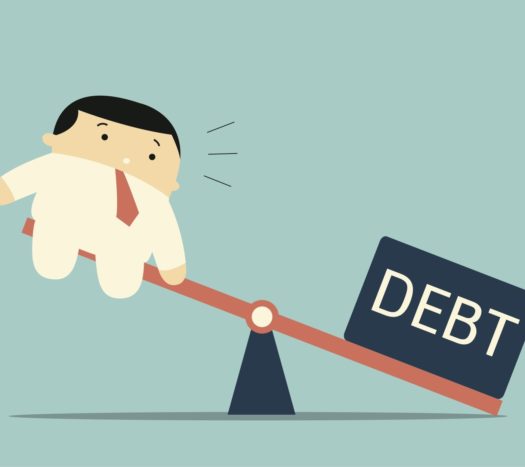 Here at SoFlo Funding, we love educating you on the funding process, whether you are a startup or an established business. So below are two of our preferred funding partners that we highly recommend. Fundwise Capital and David Allen Capital have provided the top funding solutions for thousands of entrepreneurs nationwide. You can read about them by clicking either of the two buttons below
What is Creative Financing?
By simple definition, creative financing is the unorthodox way of structuring or organizing a loan that can help a person purchase or acquire land, home, car, business, or other big major properties and assets.
Looking at it in a much deeper sense, creative financing occurs when a loan is structured in ways that is not normal. The goal is to create a situation where a person can purchase real estate or any other type of property even if he or she has a bad credit.
It could be a loan that is long-term or credit repayments in order for the buyer to get the loan that he will most likely not get under general or regular circumstances.
Creative Financing in Real Life
If you're still confused as to how this whole creative financing or creative funding thing works, here's one concrete example:
A person is looking to purchase a business. However, his bad credit is not allowing him to apply to any kind of funding or financing for him to get the funds he needs. A third-party institution, or a company who provides creative financing can get him any type of creative financing so that the purchase can happen.
One concrete goal of creative financing is to finance the purchase, in order for the buyer not to use up much of his or her own money. There are not a lot of companies who offer creative financing mostly because of the risk.
Banks can't help with the funds you need for your purchase through creative funding. Banks have their own way of granting loan to purchase houses – through mortgage. The downside that this has is that the timeframe of when you'll be able to receive the funds that you need. Banks typically release funds anywhere between 90 to 120 days.
What Other Options are There?
Other than banks, there are other options interested borrowers can take when we speak of creative financing. Lenders could be one option you're eyeing on – they can help you with the financing you need and they can give the funds to you in a swift manner.
If you choose lenders, then you better be aware of what we here at SoFlo Funding offer. We are a company dedicated to helping all of our clients get the funding or the financing they need. We provide a wide range of assistance from the traditional secured loans, unsecured loans, and even creative financing.
We have a team of experienced funding advisors, managers, and experts who can come up with creative and innovative ways of structuring a loan to grant you the purchase you're looking for.
How SoFlo Funding Can Help
There are a lot of things you can be grateful for when you decide to work with us. One of which is the fact that our application process is easy and convenient – that you don't need to go to someplace else! You can complete our application process within minutes and get approved in 24 to 48 hours!
Other things that you would love when you work with us include:
Easier fund availability – Access all your funds easily!
Get loans of up to $300K and above!
Your information and your data are stored safely in our secure and advanced systems and technologies.
Enjoy the low interest rates we offer for our creative financing programs!
There may be a lot of other options you can take when you're looking for companies with creative financing programs but ours here at SoFlo Funding might just be the best one for you.
Unlike banks and credit unions, we wouldn't make you wait for months just for the dispersion of the funds – we can have that arranged so that you'll receive it within 14 to 21 days! There were even cases where our clients received it within seven (7) banking days!
If you need urgent help in getting and securing funds for personal emergencies, our doors here at SoFlo Funding are always open. Have a bad or poor credit score which prohibits you from applying for regular loans? Do you not have the funds to purchase a major property or asset that you need help by creative financing?
Contact us here at SoFlo Funding and enjoy the perks of working with us! Get approved fast and acquire your funds faster!
Here at SoFlo Funding, we love educating you on the funding process, whether you are a startup or an established business. So below are two of our preferred funding partners that we highly recommend. Fundwise Capital and David Allen Capital have provided the top funding solutions for thousands of entrepreneurs nationwide. You can read about them by clicking either of the two buttons below
Below are some of the loan products that you will get from our company: