Funding for Social Entrepreneurs
Nowadays, it's not enough to just start a business – what's going to be more impacting is to start a business that can drive a change into how the society currently runs. Being a social entrepreneur is a dream for many, but it can be more stressful than what most people think.
What is Social Entrepreneurship?
Social entrepreneurship is the act of establishing a business that does not only focus on driving profit, but also develop, enhance, and improve the society by solving social, environmental, and even cultural issues and problems.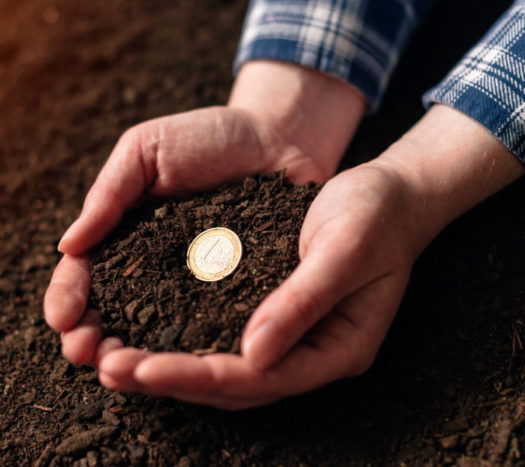 Here at SoFlo Funding, we love educating you on the funding process, whether you are a startup or an established business. So below are two of our preferred funding partners that we highly recommend. Fundwise Capital and David Allen Capital have provided the top funding solutions for thousands of entrepreneurs nationwide. You can read about them by clicking either of the two buttons below
Being a social entrepreneur is not easy, in fact, it's more complex and more challenging than being a regular entrepreneur. Starting from a clean slate, social entrepreneurs need some type of funding so that they can launch their ideas in the market, too.
So how can social entrepreneurs raise funding? What options do they have? Before answering these questions, it's imperative to understand what social entrepreneurship is first.
Social Entrepreneurship vs. Nonprofits
Many people often interchange the two, to clarify, nonprofit organizations are entities that are established to do the greater good without expecting some type of income. They operate without the promise of income driven down to their pockets.
Social entrepreneurship, however, is the same idea. However, they earn profit – the profit they earn is what they use to help solve more social issues and social problems.
Social Entrepreneur Funding
The financing social entrepreneurs need covers a vast plane of thought – what would they do with the money they raise? What types of business can help solve social problems? How would their for-profit business bring the greater social good?
Let's give an example: The government is looking to reduce the number of homeless people. As a social entrepreneur, you can try purchasing a lot, renovating it to be able to accommodate multiple people and from there, you can offer homeless people a chance to have shelter but with a much lower price.
That's what a social entrepreneur is. They do something to help the society but they do earn quite a bit of income. It is exciting and it is as difficult as being a regular entrepreneur.
Where to Find Funding for Social Entrepreneurs
Social entrepreneurs can get funding from a lot of different sources; it could be from acquiring debt through loans, lines of credit, or through any type of financing from lenders and financial institutions. Or it could also be help from investors.
That being said, social entrepreneurs need a business plan so that they can present their idea whether they're going to reach for investors or acquire loans. However, the problem with traditional bank loans is its time. Banks take approximately about 3 to 4 months before they can release funds and being a social entrepreneur, the problem could be worse than how it was before.
Speed is an essential part of this problem and that is why social entrepreneurs approach business funding and lending companies asking for help. There are a lot of options available but if you want the best one, you can refer to us here at SoFlo Funding for the funding for social entrepreneurs.
Who is SoFlo Funding
SoFlo Funding is a lending company dedicated to help, support, and assist small businesses, startup ventures, and even social entrepreneurs and their needs of acquiring funds. We are considered by many entrepreneurs as the best option because of:
The flexibility of our loan and repayment terms
High loan amounts we provide our clients
Low and considerate interest rates we apply on our clients' loans
The easy access of our clients to their funds
Fast application and fund release
Comparing us to a bank can yield far returns even with the interest rates. We value social entrepreneurs because they aim for the greater good and therefore, we try to give as much as we can to them.
Bad Credit Clients
If you have poor or bad credit, don't be discouraged – we'll help you get the funding you need! One of our goals is to help all our clients achieve better credit ratings than what they had when they applied with us. We do this by providing subtle help and assistance to them.
We have developed certain programs and applications that help us determine a client's eligibility for a loan and that's why we're able to easily calculate how we can help them while we get the returns we deserve.
SoFlo Funding's programs for funding social entrepreneurs are as relevant as how we help and support small businesses. We believe that all businesses are special and that they're existent to help the public acquire jobs.
Apply for our social entrepreneur funding now and get the results within 2 days – and not only that, you can also get your funds in less than 25 days with us!
Here at SoFlo Funding, we love educating you on the funding process, whether you are a startup or an established business. So below are two of our preferred funding partners that we highly recommend. Fundwise Capital and David Allen Capital have provided the top funding solutions for thousands of entrepreneurs nationwide. You can read about them by clicking either of the two buttons below
Below are some of the loan products that you will get from our company: