Business Funding With Bad Credit
Businesses aren't always on the winning side, in fact, it's the other way around. Many people have the misconception that when you start a business and when it goes good, it's always going to be good. But that's not the case.
Investment and business experts treat businesses like weather – it's unpredictable and it is, most of the time inevitable; inevitable to the point that you wouldn't be able to do something about it until it happens. But with the right tools, mindset, and strategies, you can somehow predict when bad and good things can happen.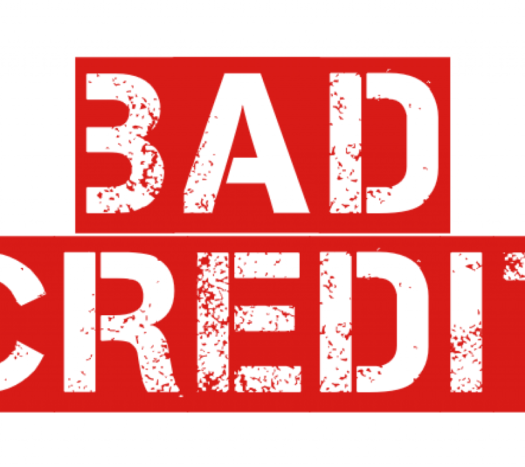 Here at SoFlo Funding, we love educating you on the funding process, whether you are a startup or an established business. So below are two of our preferred funding partners that we highly recommend. Fundwise Capital and David Allen Capital have provided the top funding solutions for thousands of entrepreneurs nationwide. You can read about them by clicking either of the two buttons below
Businesses With Bad Credit
In the world of business and investing, there would always be times when a business will face bad credit – and it's normal. But that doesn't mean that your business is fraud or bad.
Poor or bad credit can happen in a business and it can be caused by many different factors. It can be because of clients not paying on time; it could be because of overseeing the liabilities than the assets; or it could simply be missed payments – it could literally be anything and it's just normal.
But what if you need to fund your business while you're on a bad credit? What options do you have? In this actual situation, you can't rely on small business loans and traditional loans because that's the first thing they look at.
Here with us in SoFlo Funding, we can help you in funding and in financing your business even if you have a bad credit. Although the credit score is one of the most influential parts and factors we tend to see, we also look at portfolios; a startup or a company's long-term success – that is more important than what they're standing is.
My Credit Score Is Too Bad
We can't easily blame businesses that have bad or poor credit – it's not always their fault. In fact, we were able to come up with a way on how businesses can apply for a business funding with bad credit and it's something that most of them have adapted to!
Our team has innovated in analyzing a business's capabilities than just looking at their credit score. We've made various secured processes for the best options and choices for your business.
Credit Partners
If you think that your credit score is too bad, you can bring in a credit partner who you can apply with. With this, your credit partner will stand up as the one who will apply and you, being the owner of the startup or the business, can use it.
The credit partner you can bring into the ship could be anyone – it could be an investor, a member, a friend, a family member – anyone who has a good credit score could accompany you.
Why You Should Choose Us
Our goal is to help companies stand back up again. We have the expertise and the skills to help business owners to regain the status they lost because of bad credit or delayed client settlements.
The flexibility of our investment plans and terms will definitely fit what you require and we can guarantee you that. We, at SoFlo Funding, are committed to helping you with the business funding you need even if you have a bad credit.
Bad credit is something that should never stop businesses find hope to be funded or financed – it's just one of the challenges almost all new businesses face. It's even encountered by some existing small and medium enterprises – it's totally normal! That's why we, at SoFlo Funding, consider businesses – even those that have bad credit.
Even if you have a not-so-attractive credit score, the treatment and advantages you will receive will not fall far from what we offer our good-standing clients – we treat all our clients fairly and we never judge by looking at the credit score.
We will still provide the same level of professionalism and treatment such as:
Releasing the funds swiftly and promptly (within 15 to 20 days)
Versatile investment and repayment options
Access to our senior funding experts and managers
Multiple chances of financing and funding
Your Bad Credit Won't Make A Huge Difference
We are fair as we understanBusiness Funding With Bad Creditd all of our clients' needs – moreover, we understand that bad credit is not always a sign of a business failing – it's sometimes just part of business testing. Don't let bad credit discourage you from acquiring business funding; let it be your motivation so that you can lead your business to rise from its current bad credit standing.
Let your business shine and never give up on it – start funding it with our help here at SoFlo Funding! Have the funds be ready within a few days and never worry about looking for help in financing it ever again!
Here at SoFlo Funding, we love educating you on the funding process, whether you are a startup or an established business. So below are two of our preferred funding partners that we highly recommend. Fundwise Capital and David Allen Capital have provided the top funding solutions for thousands of entrepreneurs nationwide. You can read about them by clicking either of the two buttons below
Below are some of the loan products that you will get from our company: