Secured Loans Online
If you are looking to apply for loans, you are looking at two (2) options: secured and unsecured loans. Most personal loans nowadays are unsecured, especially if you're looking at terms that are less than 3 years. However, there are also secured loans you can apply for.
What is a Secured Loan?
A secured loan is a type of loan that will let you borrow money with a collateral or a security on the line. The amount that you will be given will be against the value of what the security is – it can be a car, a house, and sometimes, it can also be savings.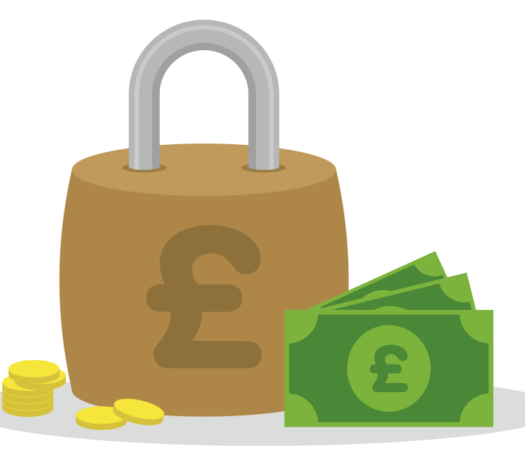 Here at SoFlo Funding, we love educating you on the funding process, whether you are a startup or an established business. So below are two of our preferred funding partners that we highly recommend. Fundwise Capital and David Allen Capital have provided the top funding solutions for thousands of entrepreneurs nationwide. You can read about them by clicking either of the two buttons below
So in simpler terms, when you apply for a secured loan, you'll need to put some type of security on the line so you can be granted a loan that is more than what you expect or a lower interest rate. Should you fail to meet the terms, then the lender can obtain and seize whatever you've put; plus, your credit score will see a decline.
There are many ways for people to apply for secured loans. They can choose to visit the institution, they can phone for an arrangement – and of course, people can apply for secured loans online, too.
Where Can You Get Secured Loans?
Various institutions can grant people personal secured loans – from banks, credit unions, and even online lenders. The best choice on what you'll go for will depend on the following factors:
The amount you're looking to get
How much you're willing to pay for interest
Term period or repayment period
Type of asset you'll put as collateral
Banks for Secured Loans
Applying for a secured loan through a bank might be convenient – it is, in fact, the most traditional way of securing a loan. They have fair interest rates, especially for secured loans. However, the downside of this is that you might be able to get the funds on a much later date.
The fund dispersion that banks have can be somewhere between 2 to 3 months. If you're not in such a hurry, then banks would be the best option.
Credit Unions for Secured Loans
Similar to banks, credit unions have fair interest rates and the time of the fund dispersion is quite long. In addition to that, the term periods that credit unions have are shorter than what most people would expect.
Funding Companies and Lenders for Secured Loans
Last but most definitely not the least, applying for secured loans through funding and lending companies are totally different than what you get with banks. They can release funds in less than a month and you can expect a larger amount on the loan that you're applying for.
The downside, however, is with the interest rates. Lenders and funding companies usually have higher interest rates than banks and credit unions.
If you think that you deserve more options in getting and in applying for secured loans, don't worry – we here at SoFlo Funding can help you. We are a company that's a perfect combination for what you're looking for – longer and more considerate term periods, fair interest rates, and fast fund dispersion!
SoFlo Funding's Application Process
One of the things that our clients love about working with us is the fact that they can complete a loan application without having to go someplace else. Unlike banks and credit unions, you'll most likely be required to visit any of their branches or their offices for you to apply.
With us, you can apply for both unsecured and secured loans online! It's hassle-free and you wouldn't be required to exert more effort – you can do it in the comfort of your own home!
How You Can Apply For Secured Loans
Applying online for our secured loans is easy – you just have to go to our website, complete the application form, and wait for the approval results! It'll take us approximately anywhere between 24 to 48 hours for us to approve your application!
Not only that, we'll also release the loan you've applied for within 15 to 21 days! No need for you to panic – we'll be where you want us to be at the best times possible!
SoFlo Funding will never short you on the amount you'll be granted – we'll do our best to give you more than what you need. Unlike other institutions and other lending companies, we don't go all-in with our interest rates, we keep it at a minimum.
We are a company that loves seeing our clients accelerating – we help all of our clients save thousands of dollars per year with the fair interest rates we have. At SoFlo Funding, you can be at ease with how much you'll be paying for each month!
Apply for our secured loans online and never experience the hassle of applying for loans ever again!
Here at SoFlo Funding, we love educating you on the funding process, whether you are a startup or an established business. So below are two of our preferred funding partners that we highly recommend. Fundwise Capital and David Allen Capital have provided the top funding solutions for thousands of entrepreneurs nationwide. You can read about them by clicking either of the two buttons below
Below are some of the loan products that you will get from our company: