Business Credit Builder
Just like for our personal matters, our businesses have its own credit, too. Building business credit is an important and crucial part of the entire process because if you fail, you might not be able to get the best deals for loans and other funding offers.
Business credit building is one of the few ways on how you can make your business more attractive to clients, suppliers, and even other businesses. With a good business credit, you'll eventually see your business joining the top players in the industry.
Opening a Business Credit File
Before you look for the best and the most efficient business credit builder, you first have to make sure that your personal credit is something that will be separate from your entity – you need to establish or start your business credit first.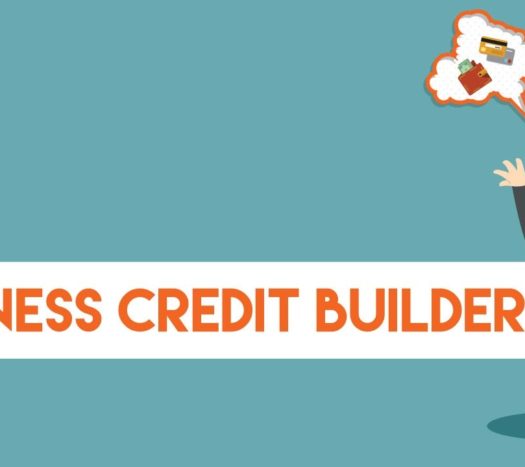 Here at SoFlo Funding, we love educating you on the funding process, whether you are a startup or an established business. So below are two of our preferred funding partners that we highly recommend. Fundwise Capital and David Allen Capital have provided the top funding solutions for thousands of entrepreneurs nationwide. You can read about them by clicking either of the two buttons below
Starting one is easy; in fact, it can be broken down into four (4) different steps:
Register your business and establish a legal separate entity (LLC or corporation)
Then, you need to get an Employer Identification Number (EIN); you can get this from the Internal Revenue Service (IRS)
Open a financial account of the business using its legal name and establish a legal phone number
Lastly, apply for a business credit that would be in the legal name of your company
Building Business Credit Fast
It takes months to years before an entrepreneur is able to build a solid business credit. However, it doesn't have to take that long to have a good business credit. There are a lot of tips in building business credit and one of the most important is by establishing a line of credit with suppliers and providers.
This is one of the many ways of building business credit and it's one that you should take note of early on your business. Work with different providers and tell them to create the credit for your company; this is so that when you're purchasing using their credit, it's going to be recorded and it's going to be a part of the report.
Finding the Right Vendors and Suppliers
Not a lot of suppliers and vendors offer good lines of credit to new businesses. This is one thing that most new entrepreneurs should consider because this is one good business credit builder that has been used by many companies for decades now.
If you are lost and you're not sure what to do, you can definitely work with us here at SoFlo Funding for us to help you build your credit – and we can do it fast. We here at SoFlo Funding can help our clients build their business credit the way they want it to be. This way, they'll be more credible in the eyes of suppliers and clients, making almost all of their transactions easier and more convenient.
What SoFlo Funding can do for You
With SoFlo Funding, you can open the business line of credit you want and with us, you don't have to tell us to report and record payment history – we'll do it for you! This way, all the transactions you'll do will be recorded and will be added to the transaction history you have for your credit building scheme.
Part of the benefits of working with SoFlo Funding in building your credit for your business includes:
Gaining access to our best and most experienced funding managers and advisors
Being able to gain access to a credit line that can go up to as high as $300K
The best and the most considerate interest rates out of all other lenders and business credit builders
Get a chance to apply for any of our programs even if you have a bad credit – we'll help you straighten and build the business credit you have!
With SoFlo Funding, your search for the best and the most reliable business credit builders will come to an end. Our company can help you not only by providing the funds you need, we'll help you build your credit as well.
We'll go far as recording transactions and payments that you've made; and we'll also account every move you make with the credit line you have applied for with us!
Why Work to Have a Good Business Rating?
With a good business credit, you can enjoy a lot of privileges including:
More favorable terms and agreements with loans, suppliers, and clients

Obtaining better and lower interest rates from banks and lenders

You will be allowed to purchase equipment, assets, and properties without prepaying for it first
SoFlo Funding is a company that helps businesses prosper by providing them the funds they need as well as helping them build a good solid credit for their business. So if you are a business owner and you're looking for a business credit builder – you're just in the right page!
Here at SoFlo Funding, we love educating you on the funding process, whether you are a startup or an established business. So below are two of our preferred funding partners that we highly recommend. Fundwise Capital and David Allen Capital have provided the top funding solutions for thousands of entrepreneurs nationwide. You can read about them by clicking either of the two buttons below
Below are some of the loan products that you will get from our company: