Secured Loans
Whether you're looking for funds for your personal emergencies and reasons or for starting a business, you can always count on loans for it. There are two (2) types of loans: unsecured loans and secured loans – and we'll be focusing on the latter.
It's common knowledge that secured loans are known to be the most conventional and the most traditional type of loan in the market. Compared to unsecured loans, secured loans offer a lot more benefits because you're putting something on the line.
In this article, we'll be discussing what secured loans are, where you can apply for secured loans and what you can do with it.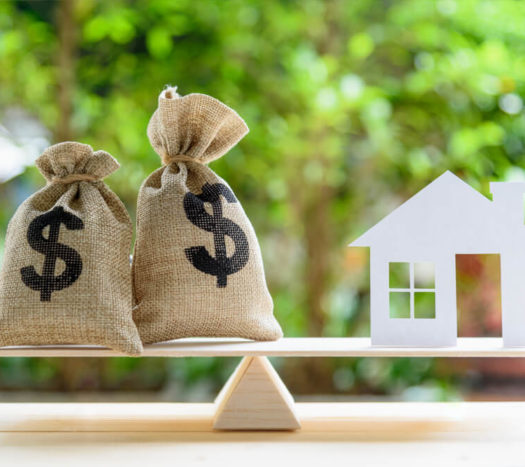 Here at SoFlo Funding, we love educating you on the funding process, whether you are a startup or an established business. So below are two of our preferred funding partners that we highly recommend. Fundwise Capital and David Allen Capital have provided the top funding solutions for thousands of entrepreneurs nationwide. You can read about them by clicking either of the two buttons below
What are Secured Loans?
A secured loan is the type of loan that offers securities in the form of collateral. It can be any property like a house, land, a car, or whatever asset that holds value. This is put in place for a lender to grant you the loan that you're applying for.
Usually, when the contract is broken or when the borrower fails to meet the requirement, the lender would be taking the collateral as theirs.
Where Can I Get Secured Loans?
You can apply for a secured loan from a number of institutions like banks, credit unions, financing agencies, and lending companies. We can't say that institutions choose secured loans over unsecured loans because with unsecured loans, they can position higher interest rates because there's more risk involved.
Nevertheless, there are a wide number of institutions that can help you with a secured loan. You just have to find the best for your situation – do you need the funds quickly? Or would you choose to wait for it for months and get the lowest rates?
Usual Requirements for a Secured Loan
Just like any other type of loan, there are requirements and qualification and it might be different from company to company. However, the regular requirements that they ask for would include:
Identification Card (I.D.) that bears the address of the borrower
Proof of income or proof of benefits
Credit Score or Credit Standing
History with other lenders
The security or the collateral
A secured loan is considered to be one of the types of loans that are most likely approved, most of the time – to the point that they wouldn't need to do a thorough background check anymore. Why? Because they have something to hold onto when you fail to meet what they want. But of course, they still would check the liability and the creditworthiness of the borrower.
As a borrower, a secured loan is a risk for the collateral because failure to comply might lead to you losing the asset you've placed as a collateral – and it's vice versa when it comes to unsecured loans.
There are plenty of choices and options if you're looking for a personal secured loan but the one we offer here at SoFlo Funding might just be one of the best you'll ever encounter.
SoFlo Funding's Secured Loans
We at SoFlo Funding offer a wide variety of loans to our clients. Whether you need a personal loan, a small business loan, a secured or an unsecured loan – we'll be able to help. We are backed by the best and the most experienced senior funding experts and managers who can assist you with the funds you're going to acquire.
With our secured loans, you can enjoy these benefits that we have:
0% interest in the first 9 to 20 months depending on the term and agreement
Lower interest rates than most banks and credit unions
High funding of up to $500K and above!
Fast approval rate
Easier and faster fund dispersion and availability
At SoFlo Funding, you'll definitely get the best out of the secured loan you're applying for. You wouldn't be beat up with ridiculous and lucrative interest rates, and the repayment terms and agreements are usually pro-borrower.
Why Choose SoFlo Funding?
Our clients loved their experience with us because of the multiple repayment plans that we offer. For the secured loans we offer our clients, they won't have to worry about the documents they'll give us for the collateral – we have the most protected and the most secure locations for the safekeeping of their asset.
We have planned, organized, and developed systems and programs for faster evaluation and assessment of any of our clients' application.
If it's secured loans you're looking for, then you've definitely come to the right page. We at SoFlo Funding focus less on the profit margin we'll make, and instead, we're looking at how we'll be able to help and assist our clients with the loan they're applying for.
Once you experience working with us, you will never have the need to look for and apply for secured loans with another company again. You'll come back to us because of the benefits that we offer!
Here at SoFlo Funding, we love educating you on the funding process, whether you are a startup or an established business. So below are two of our preferred funding partners that we highly recommend. Fundwise Capital and David Allen Capital have provided the top funding solutions for thousands of entrepreneurs nationwide. You can read about them by clicking either of the two buttons below
Below are some of the loan products that you will get from our company: