Funding for My Startup
You wouldn't be able to launch your startup business if you don't have funds – most people get this incorrectly. It's not relevant for you to be rich if you want to start a business, but you would need funds in order for you to do so.
Think about it – how would you be able to get your business going and operating without funds? If you're tired of searching for "how to get funding for my startup" then you need to try to explore a few ways on how you can.
Usual Startup Requirements
Just like in any other type of application, you would be required to submit documentary requirements for the lender to check and evaluate your application. But you don't have enough resources to submit about the business or the startup you're planning to launch – how would you be able to apply?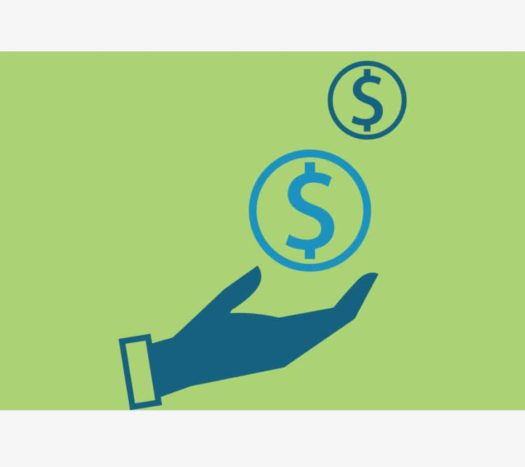 Here at SoFlo Funding, we love educating you on the funding process, whether you are a startup or an established business. So below are two of our preferred funding partners that we highly recommend. Fundwise Capital and David Allen Capital have provided the top funding solutions for thousands of entrepreneurs nationwide. You can read about them by clicking either of the two buttons below
Different institutions ask for different documents and have different requirements. However, the most common things they'll look for if you're looking for financing for your startup would be:
The credit history
Track record with previous lenders
Financial projection of the business
Business plan
Don't Get Your Hopes Up
Not to discourage you but not a lot of banks, credit unions, and even the Small Business Administration (SBA) approve loans for startup businesses and companies. More often than not, they would approve companies and businesses that are already well-established and are making a decent amount of profit.
This is because their goal is the same – and that is to increase the employment rate in the country so they'll approve businesses and companies that are already profitable.
That leaves entrepreneurs initiating a startup in a blank open, space with nowhere left to go. Don't lose hope, though, because those institutions aren't the only institutions that can provide funding for your startup.
Where can I Find Financing for my Startup?
Straying from the usual loans from credit unions, banks, and other traditional sources, why not try asking for help from business funding and lending companies? Why not bite the bullet of higher than the normal interest rates in exchange for you to acquire the funding you need for your startup company?
It's true that the interest rates can go and skyrocket but that's the only downside of applying funding from lenders and funding companies. Everything else is gold and is good.
Finding the Right Financing Company for Your Startup
In deciding which company you'll go with, you have to decide on certain factors about the features of the loan you're about to get; factors like the amount you plan on borrowing, how much you're willing to pay for interest, how the borrowed funds would be used, and so on.
When you finalize that, then we can go and answer your question "where can I find financing for my startup business."
Here at SoFlo Funding, you can get all the benefits you can get from all other lenders and funding companies – and you can get more if you work with us. Unlike other lenders, you will never experience a balloon of the interest rates with us – what we told you we're going to charge will be what you'll be charged for interest; given that it's a business loan (it's different for credit lines).
Types of Loans we Offer
The offers we have here at SoFlo Funding range from the simplest regular business loan, to a complex set of business lines of credit. If you need to purchase something big so you can launch or initiate your startup company, going for our business loan would be the best decision.
If you, however, need a pool of fund you can draw from whenever you need money, you can go and apply for our business lines of credit. We offer many different loans like:
Merchant Cash Advance Loans
Lines of Credit
Regular Loans
Creative Loans
And Others
We're Not Credit-Strict
If you have a credit that would most likely be rejected by any other lender or institution, don't worry because we here at SoFlo Funding are not strict when it comes to the credit score or standing. We have our own way of determining a client's eligibility as well as the amount we'll be able to give them.
Here at SoFlo Funding, all our business clients are capable of receiving the best benefits including:
Funding that can go higher than $500K

The best and the lowest interest rates for startup funding

Flexible repayment terms and packages

And many more
The next time you ask yourself where you can get funding for your startup business, don't go with the bank loan option – it's not going to be worth it. Instead, work with us here at SoFlo Funding and get the highest and the best amounts of funds you can use for your own startup company.
Here at SoFlo Funding, we love educating you on the funding process, whether you are a startup or an established business. So below are two of our preferred funding partners that we highly recommend. Fundwise Capital and David Allen Capital have provided the top funding solutions for thousands of entrepreneurs nationwide. You can read about them by clicking either of the two buttons below
Below are some of the loan products that you will get from our company: