Funding for Entrepreneur
Starting a business is not as easy as most people think – it's a combination of sweat, tears, blood, and joy and at the start, it's nothing but heartaches and frustrations. A majority of businesses start with hardships and that's the reality.
There's not a single business that started out successful, every business had an instance where it went wrong and the success that came right after was due to the dedication of the entrepreneur. In the early days of a business, one of the biggest problems entrepreneurs would experience is in acquiring funds.
Funding a Business
Business funding will never become a thing if it's not widespread – in fact, more than half of the population of businesses said that they loaned or they borrowed money to start or launch their business.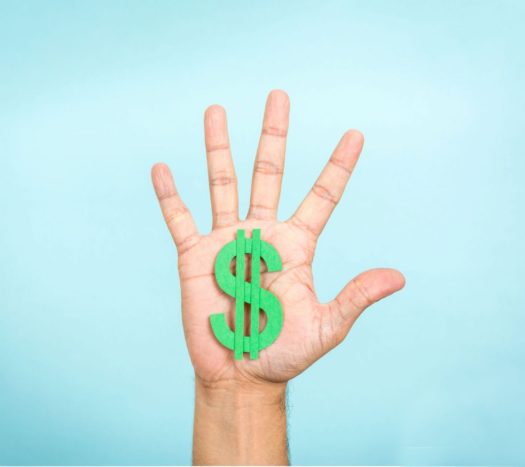 Here at SoFlo Funding, we love educating you on the funding process, whether you are a startup or an established business. So below are two of our preferred funding partners that we highly recommend. Fundwise Capital and David Allen Capital have provided the top funding solutions for thousands of entrepreneurs nationwide. You can read about them by clicking either of the two buttons below
Looking for funds is one of the most common things entrepreneurs face when they start or launch their business – and it often becomes a nuisance. Most aspiring business owners, when they face a brick wall – they give up.
Being an entrepreneur is not about producing the best company or the best business, it's about looking for ways on how something negative can turn positive. It's about finding solutions to the problem that seems inevitable. So in these types of problems, what are the best funding options for entrepreneurs?
Financing Options for Entrepreneurs
When we speak about funding for entrepreneurs, it's not always about applying for loans and other credit lines. In some cases, it's also about finding investors to help you fund and finance your business efficiently and successfully.
Some other options of entrepreneur funding includes:
Asking help from investors

Crowdfunding
Angel Investors
Venture Capitalists

Help from friends, family members, and relatives
Shelling out own money from savings
Applying for loans

Bank Loans
Loans from Credit Unions
Loans from the Small Business Administration (SBA)
Funding and Lending Companies
Why a Majority of Entrepreneurs Disregard Help From Investors
Asking help from an investor sounds pleasing to the ears – it could also be hitting two birds with one stone because not only would they provide the funding you need, they can also help and assist you in running your business.
However, one of the main problems with that is the fact that they'll demand equity instead of repaying the investment they've made. This cuts out a percentage of your company out of your own pocket. Whether they only ask for 5% of all total sales, or anything of that sort, it's still something you'd have to carry long-term.
Whereas when you apply for loans and you choose that as your way of entrepreneurial funding, you'd have to pay the loan back with interest but once pay it back in full, your debts finished – it's completed. There are not a lot of companies that offer a hand by funding entrepreneurs but we here at SoFlo Funding can be the loan provider you've been dreaming of working with.
What SoFlo Funding Has
In case you're wondering what makes us special, it's all with the numbers. More often than not, financial experts consider funding and lending companies to have the highest interest rates across the spread of the market.
This is true, however, it's only applicable if the rates are compared to the rates banks have. With the speed of lending companies, it definitely pays for the convenience clients get from funding and lending companies.
The application process we have here at SoFlo Funding is fast, easy, and it's one-of-a-kind. Within a few minutes, you can get pre-approved! The application process we have is something we assembled and programmed ourselves so that our clients can feel the ease of doing transactions with us.
Lower Interest Rates
The interest rates we have compared to other companies that offer funding for entrepreneurs are a lot better. In fact, our low interest rates are the main reason why startups were able to save thousands of dollars a year.
Planning on applying for our secured loans? With our secured loan, you'll get an opportunity to pay for a no-interest type of payment on your first 9 to 20 months of paying monthly amortizations! SoFlo Funding is the company who you can consider as the best business partner and business affiliate you never had.
Get funding of up to $300K for unsecured loans and get it in less than 30 days! The usual timeline we give our clients as regards fund dispersion is anywhere between 14 to 21 days! Where else would you be able to find the entrepreneurial funding you need for your business?
Apply with SoFlo Funding's loans and never worry about how you can get funding ever again! We would not limit your loans to be just one time – you can do it for as long as you need it! Get the funds in the fastest and in the best ways with us here at SoFlo Funding!
Here at SoFlo Funding, we love educating you on the funding process, whether you are a startup or an established business. So below are two of our preferred funding partners that we highly recommend. Fundwise Capital and David Allen Capital have provided the top funding solutions for thousands of entrepreneurs nationwide. You can read about them by clicking either of the two buttons below
Below are some of the loan products that you will get from our company: