Business Lines of Credit
Many business owners, when the time comes that they need to borrow money for their business, they always resort to loans. It can either be a bank loan, loans from the credit union, or loans from business funding and lending companies.
But apart from loans, there's also what we can lines of credit. Lines of credit, similar to a loan, will allow a person or a business access to funds. However, both these lines of credit and loans are different, so let's take a look at each of them.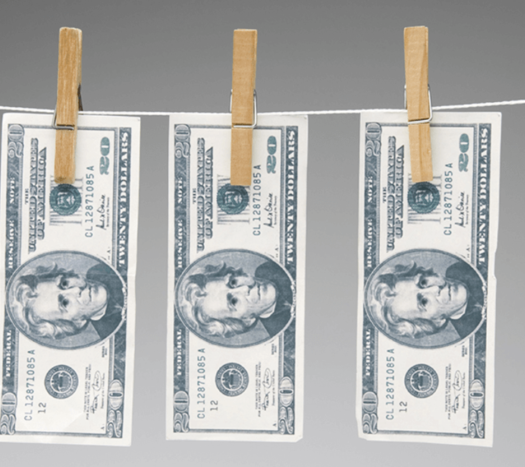 Here at SoFlo Funding, we love educating you on the funding process, whether you are a startup or an established business. So below are two of our preferred funding partners that we highly recommend. Fundwise Capital and David Allen Capital have provided the top funding solutions for thousands of entrepreneurs nationwide. You can read about them by clicking either of the two buttons below
Loans vs. Lines of Credit
In technicality, they offer the same solution – to provide funds to people who need it, and in fact, they are the same. Loans can give you the money you need in a lump sum amount and you usually pay it back with an interest rate depending on the term of the business.
With a line of credit, on the other hand, you get access to a specific amount of money. This amount is something that you can take out or borrow when you need it; and the only time that you'll pay interest is when you actually borrow. You wouldn't have to pay interest if you don't.
Therefore, these lines of credit is one way that people can use if they need access to immediate funds but they're not sure how much they would need.
Business Lines of Credit
In comparison to business loans, business lines of credit work the same way as how personal lines of credit do. To add to that, business lines of credit works similar to how a credit card does – when no money is taken out, no interest will be paid.
Who Gives Business Lines of Credit?
Traditionally, these types of opportunities are given by traditional lenders like banks. But in today's time, it has grown to a large number of lending facilities like business funding companies, and even some lenders.
So if you're looking to get or to secure funds for your business but you're not sure how much you need, you can get business lines of credit instead of applying or loans. Though there's no exact way of determining which one's easier, the key term that lines of credit provides is flexibility.
Requirements to Apply for Business Lines of Credit
Just like loans, applying for any business line of credit would require certain qualifications and eligibility requirements. For business lines of credit, the usual qualifications that lenders would ask for would be:
At the minimum, at least six (6) months in doing business but regularly, lending institutions would want a business to be operating for a couple of years.
At least $25K in annual revenue
A decent credit history
Collateral
And just like loans, lines of credit from different companies and various institutions vary, too. They have different rates and they have different terms – so choosing the best company and institution for you would be crucial.
If you're tired of what banks offer, then we here at SoFlo Funding are always ready to help. We are a company that has been known and popular by providing businesses the funds they need for expansion, growth, and for their financial responsibilities.
We offer both personal and business lines of credit to our clients who need them. Our business lines of credit are so dependable that our clients love it – they don't go anywhere else when they try ours out.
Why We're Better Than Banks
Applying for business lines of credit in banks could give you the best and the lowest interest rates, but the approval can take months. Meaning, you'd need to wait for months before you get the funds you need for your business.
In addition to that, the interest rates we place on these types of loans are moderate. Unlike other lenders who take advantage of business lines of credit, we consider other factors, too. As a matter of fact, if you apply for business lines of credit with a collateral, we can give you a 0% interest on the first year or more!
SoFlo Funding Will Help You
Our reputation in the field has been the company that assists and supports all small businesses and companies by providing the funds they need. It could either be in a form of a loan or through business lines of credit.
With the business lines of credit program we have, our clients can get the funds they need, pay it back with interest, and continue using it until the time they decide they don't need the assistance anymore. And working with us can open you to a lot of benefits like fast approval, faster fund release, and easy and convenient online application!
Work with us now and get the best out of the business lines of credit you plan on applying to!
Here at SoFlo Funding, we love educating you on the funding process, whether you are a startup or an established business. So below are two of our preferred funding partners that we highly recommend. Fundwise Capital and David Allen Capital have provided the top funding solutions for thousands of entrepreneurs nationwide. You can read about them by clicking either of the two buttons below
Below are some of the loan products that you will get from our company: