Lines of Credit for Small Business
Small businesses are part of the reasons why unemployment is slowly eradicated in the country. In a year, over 1.5 million jobs are produced by these small businesses and it's something that we should be proud of. But before they get to that stage, just like all businesses, they had to go through the hardest hole of the industry – and that is to provide funds for the business to keep it from closing.
There are a lot of ways on how small businesses can acquire funds – it can either be through the help of friends and family members, it can be through the help of investors, or it can be by borrowing money through loans or lines of credit.
Loaning is considered as the best and the most feasible because the transaction is easy – you borrow money, you pay it back; compared to the help given by investors because they usually want business equity. For loans or lines of credit, there are little-to-no complications involved.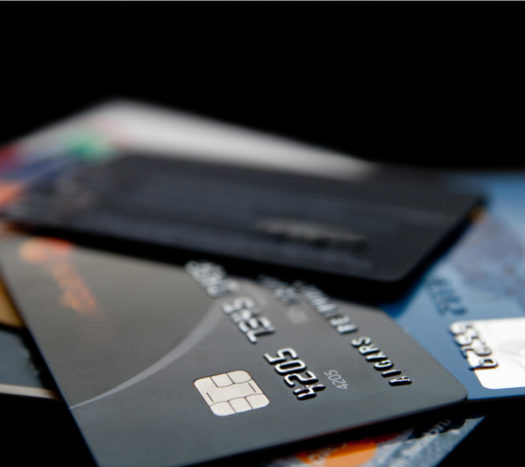 Here at SoFlo Funding, we love educating you on the funding process, whether you are a startup or an established business. So below are two of our preferred funding partners that we highly recommend. Fundwise Capital and David Allen Capital have provided the top funding solutions for thousands of entrepreneurs nationwide. You can read about them by clicking either of the two buttons below
Small Business Lines of Credit and Loans
There are personal and business loans and it's specific to the type of person borrowing the money. If the money is going to be used for personal emergencies, then it's a personal loan. On the other hand, if it's going to be used for the expansion or the growth of the business, it's a small business loan.
Lines of credit work the same way how loans do – there are personal and business loans. Before we get into that topic further, many people might be confused on what a line of credit is.
What is a Line of Credit?
A line of credit is a method of borrowing money where the lender provides a borrower with a pool of funds with a limit. From that pool, the borrower can take how much he or she wants; the borrower is then required to pay that amount back with variable rates depending on the market.
It has the same idea as how credit card works, in this case, it's just cash and it is revolving. When the borrower pays with interest, the full amount will be open again.
Institutions That Offer Business Lines of Credit
Now that you know what a line of credit is, you might be asking: What institution is capable of providing a small business line of credit? Would banks be open to this option? To answer that question, yes, banks do offer lines of credit for small business and for personal emergencies.
Even credit unions, business funding companies, and lenders do. And just like loans, their rates and their processes are similar.
Banks and credit unions have the lowest rates but have the longest processing times; business funding and lending companies essentially have higher than the usual rates but the processing time is fast – usually within a month.
Who Should You Trust?
Of course, in the business industry, speed is the asset. So it's a no-brainer that you select funding and lending companies for your small business lines of credit. But which company should you go for? We here at SoFlo Funding are always open to all types of loans and lines of credit, for both businesses and personal.
Our company has been helping a multitude of people with their finances either for personal emergencies or for funding their small businesses. We do it through unsecured and secured loans, and even through lines of credit for small business and personal.
SoFlo Funding's Advantages
Working with us could open you to a room full of advantages. In fact, a wide majority of business owners patronize our services and even compare us to what the Small Business Administration (SBA) offers.
Here are a couple of the advantages if you choose to apply for our small business lines of credit:
Digital and easy application that will only take 10 minutes!
Get the approval you want and need in just 24 to 48 hours!
We release the funds in less than 25 days – our usual timeframe is around 14 to 21 days but we sometimes release it within 7 days!
Reasonable and lower interest rates than what most lenders apply.
Have the best and the easiest access to your funds when you get approved!
Here at SoFlo Funding, we'll be prioritizing our clients' convenience. Our lines of credit for small businesses are dubbed to be the best in the industry as we have the lowest interest rates. If you apply and declare a collateral, we can arrange your payment to have 0% interest in the first 14 to 20 months of repayment!
Where else would you be able to find that? With SoFlo Funding, you can get the small business lines of credit you've been looking to have and enjoy the perks and the benefits we give our clients!
Here at SoFlo Funding, we love educating you on the funding process, whether you are a startup or an established business. So below are two of our preferred funding partners that we highly recommend. Fundwise Capital and David Allen Capital have provided the top funding solutions for thousands of entrepreneurs nationwide. You can read about them by clicking either of the two buttons below
Below are some of the loan products that you will get from our company: