Funding for Yoga
In our time today, meditation is one of the biggest things especially with the stress brought about by our daily jobs and professions. Owning a yoga studio would be both profitable and beneficial to your health. The business of having yoga studios, as a matter of fact, has been part of the fitness industry that is growing fast and efficiently.
Did you know that more than 36.7 million Americans are doing yoga? With that amount, it's obviously one business you should try investing on so that when it hits the market hard, you don't have to haggle with high rates and prices.
There are a lot of options in funding for yoga studios but before you dive in that thought, you first have to understand what yoga is.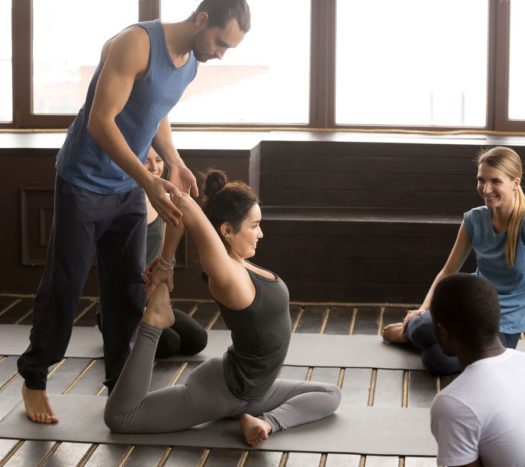 Here at SoFlo Funding, we love educating you on the funding process, whether you are a startup or an established business. So below are two of our preferred funding partners that we highly recommend. Fundwise Capital and David Allen Capital have provided the top funding solutions for thousands of entrepreneurs nationwide. You can read about them by clicking either of the two buttons below
Yoga Overview
Yoga is a type of meditation that utilizes different breathing techniques and exercise and is known to be good for the physical, spiritual, and psychological aspects of people. The goal of people who does yoga is to become healthier and happier because stress is evolving and it's now affecting everyone even in the younger groups of people.
It's patronized by millions of Americans and that basically means that yoga is an effective tool of eradicating stress – and it's just a matter of time that it'll blast out in the economy.
How You can Finance for a Yoga Studio
Although yoga can be done anywhere that is quiet and near nature, opening a yoga studio can be better especially if an instructor is guiding those participating. But building a yoga studio isn't cheap and it isn't simple either.
In fact the yoga studio startup costs usually include:
Purchasing or leasing a commercial space
Equipment needed for the yoga studio
Transportation to take students to and from classes
These may seem not that much but when you compute for it in total, it's going to be larger and more expensive than what you would expect.
Where You can Find Yoga Studio Financing
There are various institutions that provide funding for yoga studios and these options include banks, funding and lending companies, credit unions, and from investors. Among these sources, there are a lot of companies you can choose from so don't be locked up on one choice – try and inquire about the rates so that you can completely plan ahead.
If you're not confident about what you can choose, then we here at SoFlo Funding are always open to helping you. We are a funding company that helps a wide variety of people, from regular workers and employees, to entrepreneurs, and even startup companies and new ventures – we also help and assist existing small businesses, too!
Does SoFlo Funding Offer Financing for Yoga Studios?
We don't offer this specific program in any of our loans but we do have traditional business loan offers and programs that clients can take advantage of. We have a wide scale of loan offers from regular business loans, cash advances, lines of credit, and a lot more.
From the options we have, you can choose the best choice that you think would fit what you need and go for it.
We Have the Easiest Application Process
When you decide that you want to get funding to setup and establish a yoga studio, you can apply for any of our loans through our website. It only spans for about 10 to 12 minutes so you wouldn't have to waste time for it!
You just have to fill out some online forms about your plans of putting up a yoga studio, and the like. After so, you'll receive the results within 48 hours and if you're approved, you can expect the funds to be with you within 21 days!
All our clients loved their experience working with us not just because of the low interest rates and the flexibility of terms, but also because of the ease of doing transactions. With any of our clients, we never asked them to travel far – everything can be completed while they stay at home!
How Much Funding can I Get?
For startup funding for any type of business, we would ask you for a breakdown of how much you need. From there, using the tool and the program we have developed, we will analyze how much we can approve your loan. Moreover, we can also determine the terms and the agreement on how we'll be able to help you!
With SoFlo Funding, you wouldn't ever find anything wrong. Everything you need will be given to you and it can be given to you in less than 30 days!
Do you want to setup and establish a yoga studio but you need financing for it? Apply for our loans here at SoFlo Funding and get what you need fast! Enjoy the best rates with us, too!
Here at SoFlo Funding, we love educating you on the funding process, whether you are a startup or an established business. So below are two of our preferred funding partners that we highly recommend. Fundwise Capital and David Allen Capital have provided the top funding solutions for thousands of entrepreneurs nationwide. You can read about them by clicking either of the two buttons below
Below are some of the loan products that you will get from our company: