SBA Loans Real Estate
Purchasing a major property like a house, land, or any type of real estate property is a big thing. In fact, it's not something that even wealthy people do because purchasing it in cash is just not sensible and reasonable.
There are programs that can allow you to purchase real estate in installments so why pay it in cash? Would you be willing to spend hundreds of thousands of dollars to a million dollars in one go? The Small Business Administration (SBA) provides various options for small business owners who are looking to acquire or to purchase real estate.
Out of all the loan types they offer, the closest and the most feasible options would be the SBA CDC or the 504 Loan Program or the SBA 7(a) loans. The other types of loans aren't just structured so that a client can purchase real estate.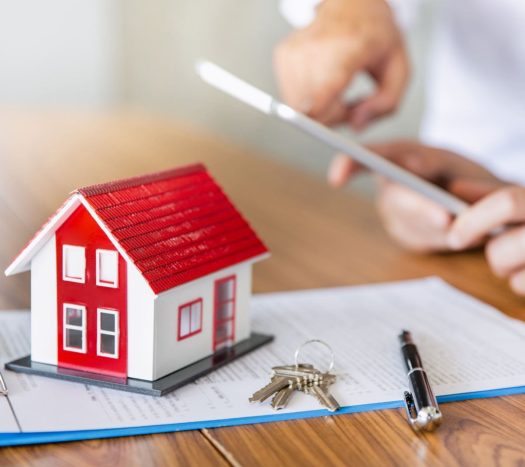 Here at SoFlo Funding, we love educating you on the funding process, whether you are a startup or an established business. So below are two of our preferred funding partners that we highly recommend. Fundwise Capital and David Allen Capital have provided the top funding solutions for thousands of entrepreneurs nationwide. You can read about them by clicking either of the two buttons below
The SBA 7(a) loans
This program is known and is considered as the SBA's main program for giving, assisting, and supporting small businesses by granting them finances or funding. Loans under this program can grant up to a total of $5 million which can be used to start, finance, purchase, or expand a business.
The CDC or the 504 Loan Program
Another of the more viable options for real estate purchases would be the CDC or the 504 loan program. Under this program, the borrower would only be required to pay 10 to 20 percent of the downpayment of the purchase.
The 50 percent would be from the private lender; the 40 percent would be from the CDC.
These two options are the best SBA real estate loan options available. Other than the fact that they provide high value and amounts in funding, the repayment period and term are a lot longer than the usual.
Qualifying for SBA Real Estate Loans
One thing that frustrates most business owners is the fact that qualifying for any SBA loans is difficult – if not almost impossible. Only well-established businesses and those that have good track records and sales would be the businesses that they'll allow.
They rarely approve new businesses and startup companies who approach them for help in acquiring or purchasing real estate. Hence, the SBA real estate loans they offer are only for companies that have stood their ground – those that have proved that they are able to bring in a decent amount of profit.
If you're a new business owner and you're looking for funding the SBA loans real estate style, then we at SoFlo Funding would be of great assistance. Our company has pledged to help entrepreneurs and small businesses flourish by providing the funding and the financing assistance they need.
SoFlo Funding's Real Estate Loans
Similar to the real estate loans offered by the SBA, we have multiple loan programs that clients can choose from should they have different reasons on why they want to purchase properties. Whether they're a new business that's looking to acquire land or asset; or if they are a business that has expansion plans – we at SoFlo Funding are always ready to help.
With real estate loans close to what the SBA offers, you don't have to go through the hassle of waiting for weeks to get approved with the SBA – and what's better is that you don't have to wait for months just for you to be given the funds that you've loaned.
At SoFlo Funding, the application process can be as easy as a few clicks! You can apply on our website, complete it in about 15 minutes and get pre-approved right after! Then, between 24 to 48 hours, we'll give you the results!
Our Ultra-Speed Processing
We believe that speed is an asset in the business industry. The time spent by people waiting can be time they spend to focus and improve their business. That's why we decided to enhance and develop our software, systems, and some of our programs for the jobs to be easier.
In less than a month, you can expect to receive the funds that you've applied for! We wouldn't bore you with a long list of requirements, we'll only ask you for the relevant ones!
Why Choose SoFlo Funding?
SoFlo Funding is a company with a goal – a goal to help people acquire and purchase properties, major properties for their business or for their personal use. With the funding we'll provide, you will never have to think about how you can raise funds ever again.
We at SoFlo Funding are committed to bringing the best possible solutions to the financial problems you have. Our company looks at your businesses as ours – and therefore, we understand the need and the goals that you have.
Say goodbye to the forever processing time that the SBA real estate loans have – work with us here at SoFlo Funding and get the funds you need in a jiffy!
Here at SoFlo Funding, we love educating you on the funding process, whether you are a startup or an established business. So below are two of our preferred funding partners that we highly recommend. Fundwise Capital and David Allen Capital have provided the top funding solutions for thousands of entrepreneurs nationwide. You can read about them by clicking either of the two buttons below
Below are some of the loan products that you will get from our company: