How to Get Funding for a Business
Consumers see businesses as a haven of pots of gold – many of them think that when a business is started, it's already successful. What they fail to realize and to understand is that businesses have bad days too and in fact, those are the regular days businesses have.
One of the most challenging things a business owner has to face is when it comes to financial problems. Acquiring funding for a business is difficult, and paying it back is much more. There are a lot of ways on how businesses can get funds but why do they need funds, though? Aren't they supposed to suffice these on their own?
Why Businesses Need Funds
Business owners understand the value of borrowing money. Some businesses might have money but they don't want to spend it all – while there are businesses that are close to failing that the only thread of hope they have is if they're successful in acquiring funds.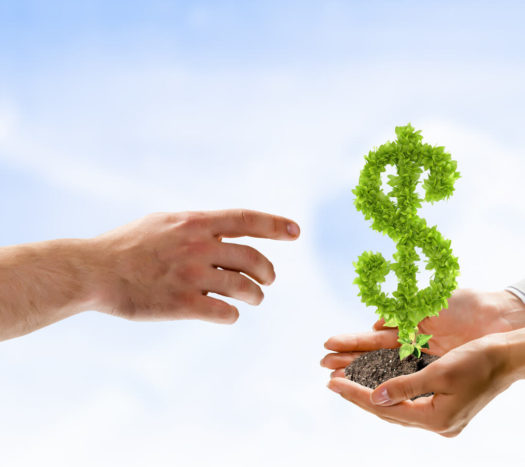 Here at SoFlo Funding, we love educating you on the funding process, whether you are a startup or an established business. So below are two of our preferred funding partners that we highly recommend. Fundwise Capital and David Allen Capital have provided the top funding solutions for thousands of entrepreneurs nationwide. You can read about them by clicking either of the two buttons below
Funds can solve a number of problems most businesses face and more often than not, the problems these businesses have include:
Paying for company bills like utility bills, company payables, and the like
Funding the payroll to pay their employees
Business growth and expansion
And many more
Where a Business can Get Funds
Businesses have a too few options on how to get funding and the most common option would be by applying for loans. There are different types of loans such as the traditional one, through merchant cash advances (MCAs), through lines of credit, among others.
The most common method they choose to use would be the traditional loans. It's when a specific business is given the lump sum amount of the loan they need in cash so that they can settle their obligations.
Another is through lines of credit where they're given a pool of funds and from there, they can withdraw money and pay interest depending on the money they've drawn.
There are literally hundreds of companies and locations where funds can be gotten and most of them revolve around these sources:
The Small Business Administration (SBA)
Banking Institutions
Credit Unions
Business Funding Companies
Lenders and Online Lenders
How to Get Funding for a Business
This question baffles a lot of business owners because even if we know the answer to this, if you're in the exact situation, the options might be blurred out as well. If you need to get your business some funds, then the applying for loans from lenders and business funding institutions would be the fastest.
Taking out bank loans could yield the lowest interest rates but the funds could be released at a much later date than what's expected. The same process goes for credit unions as well as the SBA. Your enemy when you apply to them is time – and time is something most business owners don't want wasted.
Where You Should Go
In your journey to get financing for your business, you will come across a lot of different options. Should you choose to seek help from funding and lending companies, then we here at SoFlo Funding are ready to help. We provide a whole variety of loans to our clients from regular and traditional loans, to MCAs, and even lines of credit.
We at SoFlo Funding can definitely answer your question of how to get funding for a business fast and efficiently. We have entire processes embedded in the system, enabling you to apply to our loans online.
Why SoFlo Funding is the Best Decision
Choosing us here at SoFlo Funding could be the best decision because of several factors:
We provide the lowest and the most considerate business loan rates

Get up to a total of $500K in business funding

Our application processes are all digital and it can be completed within a few minutes

You can get approved in less than 2 banking days!
Getting funds for a business is difficult but we are committed to helping you make it easier and more convenient. Our services and loan programs are definitely remarkable to the point that many of our clients come back to us for our services.
Applying for a business loan here with us at SoFlo Funding can definitely ease the financial situation you have with your business. We never failed any of our clients – we gave and granted them what they wanted and in some cases, they got even more.
SoFlo Funding is the company you can treat as an affiliate – a business affiliate that can assist and support all your financial needs. The next time you ask yourself how you can get funding for a business, never forget that SoFlo Funding always has its doors open to businesses, entrepreneurs, and consumers just like you.
Here at SoFlo Funding, we love educating you on the funding process, whether you are a startup or an established business. So below are two of our preferred funding partners that we highly recommend. Fundwise Capital and David Allen Capital have provided the top funding solutions for thousands of entrepreneurs nationwide. You can read about them by clicking either of the two buttons below
Below are some of the loan products that you will get from our company: