Unsecured Loans for Veterans
Did you or your spouse serve the military? Is your spouse currently in the military service? It may be difficult to get by but there actually are a lot of ways on how military people or veterans can get funding or loans.
What is a Veteran?
By definition, a veteran is a person who has served in the military service. They have sacrificed opportunity and chances for employment just to serve the country. Because of this, most of these veterans have little-to-no ways of gaining the salary or the income they need for them to be able to sustain a family.
About 7.6 percent of the entire population of the United States (US) are veterans. This is more or less 18 million people currently residing in the country. This amount could largely have a positive effect on the families of these veterans had they been able to startup a regular job or a business.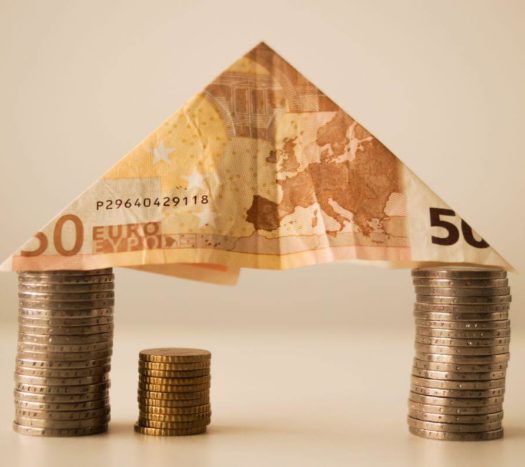 Here at SoFlo Funding, we love educating you on the funding process, whether you are a startup or an established business. So below are two of our preferred funding partners that we highly recommend. Fundwise Capital and David Allen Capital have provided the top funding solutions for thousands of entrepreneurs nationwide. You can read about them by clicking either of the two buttons below
Instead, they chose to serve and protect the country with all that they had.
When the time comes that they need money, these veterans can only rely on the pension they've been receiving on a monthly basis. In most cases, this is enough for them to live on their daily routines. But in some, it is not enough.
That's why there are a lot of programs that provide help and financial assistance to veterans. There are banks who offer loans for veterans, credit unions that have specific veteran-related program, and other institutions that help and offer help to our military personnel.
Veteran Unsecured Personal Loans
To add to the programs that most financial institutions offer, there are unsecured loans for veterans that they can take advantage of should they need help in raising funds for their personal use or if they need funding for their own business.
Many institutions provide unsecured loans for veterans and the most common fall into the following categories:
Funding and Lending Companies
There are lending companies that offer veterans a chance to apply for unsecured loans. All they need is to provide proof that they have been part of the military service and they can inquire to these funding and lending companies as to how they can apply to the unsecured loans for veterans.
Banks
Aside from funding and lending companies, veterans can also choose to apply for a loan in the bank. The only downside this has over other options would be the time the funds would be released. It's usually somewhere around 90 days before the funds get acquired by the client.
Nevertheless, it's one of the options taken by veterans because they are confident with what the bank can give them.
Credit Unions
Credit unions are nonprofit organizations in which its members can borrow from deposits made to them for usually lower interest rates. This is one of the best options especially for people who are starting a business.
Akin to banks, the downside of applying for loans from credit unions would be the time of fund dispersion. Clients can get the funds months after they apply – so it's quite long if you want a hasty and a swift experience.
At SoFlo Funding, you would never have to worry about the timeframe of fund dispersion – whatever type of loan you apply for, you can receive the funds in less than a month! We are the company who offers the fastest dispersion and release of funds out in the market!
Does SoFlo Funding Offer Unsecured Loans for Veterans?
SoFlo Funding is a company who is diverse and versatile in terms of providing funds to clients. We have a wide variety of loan options for all our clients; we offer secured loans, unsecured loans, personal loans, and even small business loans! And to answer the question – yes, we offer veteran unsecured loans!
For unsecured loans, we can offer as much as $300K and up in funding! And unlike other companies and other sources, we would never ask for any irrelevant and unnecessary information and qualifications!
The process that we have for our unsecured loans is simple and easy – it's a 4-step process and it can be completed (up to the release of fund) in less than 30 days!
Online application period – it can take up to 10 minutes and get pre-approved after that!
Expect the approval within 24 to 48 hours;
Wait for our funding managers and advisors to contact you to finalize the loan and the agreement;
Expect the funds to be released within 14 to 21 days.
SoFlo Funding's promise is to make all of our clients' lives easier, better, and more convenient. With our advanced and high-tech programs and systems, we can ensure that the funds you need will be ready and available for your perusal.
Apply for our unsecured loans for veterans and get the funds you need fast!
Here at SoFlo Funding, we love educating you on the funding process, whether you are a startup or an established business. So below are two of our preferred funding partners that we highly recommend. Fundwise Capital and David Allen Capital have provided the top funding solutions for thousands of entrepreneurs nationwide. You can read about them by clicking either of the two buttons below
Below are some of the loan products that you will get from our company: