Business Funding Partners
In starting your own company or business, you really wouldn't care less about acquiring or having business partners because you're not imagining or thinking about sharing your company's ownership until the time that you would need help in funding or financing your business.
Situation-wise, you might be thinking of approaching close-ties like family members, relatives, or friends to be partners with you in running or managing your business. But do they actually know why and how business funding partners work?
Oftentimes, they would think when they lend you a hand in the financing and funding of your business, that they're already shareholders even without the both of you agreeing on such terms; that's why asking them might just not be the best idea.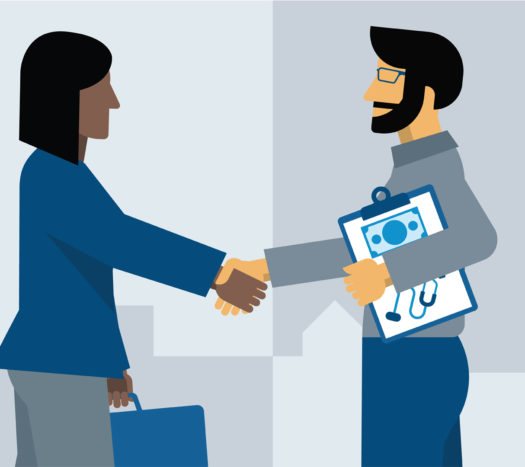 Here at SoFlo Funding, we love educating you on the funding process, whether you are a startup or an established business. So below are two of our preferred funding partners that we highly recommend. Fundwise Capital and David Allen Capital have provided the top funding solutions for thousands of entrepreneurs nationwide. You can read about them by clicking either of the two buttons below
The Problem With Close-Ties As Business Funding Partners
Most of the time, asking family members, relatives, and friends to be partners in terms of funding causes a lot of problems. Not because you're confident with each other but because they think they "own" the company with you, which is not wrong unless you did not agree on it with them.
In this case, it might be better to ask a complete stranger up front who is capable of providing you the funds you need. It would also be better if that person has a background, at least basic background in investing and investments.
Friends and family members aren't the only ones who can be your partner in terms of financing your business. There actually are a whole lot of other options like legitimate businessmen and investors, venture capital firms, you can do crowdfunding, bank loans, small business loans, and the like.
You can find the business funding partners you are eager to find here with us at SoFlo Funding. From anywhere within a few thousand dollars, up to a $500K in business funding, we can help you.
We're Not Just a Business Funding Company
We at SoFlo Funding provides funds to our clients whether they have startup companies, small businesses, and even businesses that have been running for a long time. But we're not just a company who'll give you what you need in terms of financing – we can also be your long-term partner in terms of giving you the money you will need.
Our offers to our business clients go through the roof as we're not only focused on giving you the funds, we also can help you about how you need to use it– but it's totally up to you! We're just like a light that can guide you on the best things you can do with your funds.
Unlike other funding and financing sources like seeking help from direct investors, business owners, and even some other smaller-time investors, we wouldn't care how you would use the funds. We won't control or seize the company when we want it to.
Get The Funding You Need In Days
Most other business funding companies will give you the funds in months – usually two (2) months even after you got approved. And we think that's total nonsense; because we can release and disperse the funding that your business needs in under 30 days! In some cases, it's released within the week of approval!
We are fast, urgent, and we definitely value your company. SoFlo Funding can be your partner in all of your financial needs. We can help you whether you're just starting, if you've already gotten your springboard, or if you are a company who has been in the scene longer.
SoFlo Funding Is Your Partner
Being a business ourselves, we definitely get the need of companies and businesses – it's not always rainbows and butterflies; there are rainy and bad days, too. That's why we at SoFlo Funding are always ready to assist and to help you.
Need funding for your business because you're late in settling some of your company bills and payables? Do you lack enough capital to fund your employees' payroll? Are you looking to expand your company to be able to serve more people? We're here for you!
Whatever reason you might have, as long as you have and you meet the requirements we ask for, we are just a few clicks away!
Accomplish our form within minutes and get pre-approved in a few minutes. Then, it's just a matter of counting 24 to 48 hours after you get pre-approved! You can expect your funds fast and with us, you have the knowledge that it's going to be safe, secure, ready, and available for you to use it.
You don't have to look for any other business funding partners when you work with us – SoFlo Funding is more than just a business funding company, we can be your financing friend, analyst, and advisor on how you should be utilizing your funds.
Here at SoFlo Funding, we love educating you on the funding process, whether you are a startup or an established business. So below are two of our preferred funding partners that we highly recommend. Fundwise Capital and David Allen Capital have provided the top funding solutions for thousands of entrepreneurs nationwide. You can read about them by clicking either of the two buttons below
Below are some of the loan products that you will get from our company: