Unsecured Loans Debt Consolidation
In business, you can't always weigh your success by the amount of money that comes in. Sure enough, the profit of a business is one way on how you can determine its effectiveness, but it's not always the case, especially if it's the early days of the business.
There would be times when you would be required to apply for a loan in order to fund or finance your business; and this is normal. But what if you arrive at a point where you're not capable of paying back the debt you owe as well as funding your business?
This is where debt consolidation comes in. Luckily for you, there are unsecured loans for debt consolidation that you can apply to for help and assistance.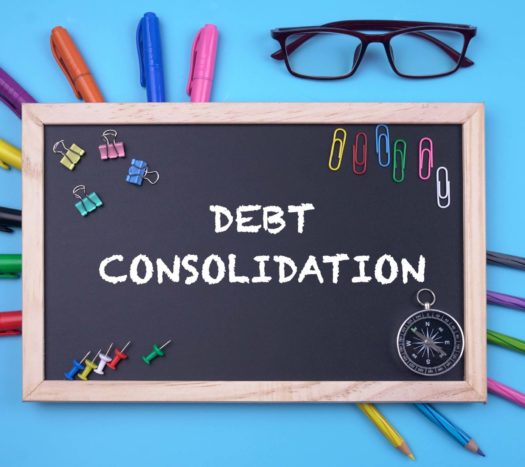 Here at SoFlo Funding, we love educating you on the funding process, whether you are a startup or an established business. So below are two of our preferred funding partners that we highly recommend. Fundwise Capital and David Allen Capital have provided the top funding solutions for thousands of entrepreneurs nationwide. You can read about them by clicking either of the two buttons below
What is Debt Consolidation?
This might be your first time encountering this term but to define it, debt consolidation is defined simply as the act of applying for a new loan in order to pay off an existing loan or other liabilities. Debt consolidation is one of the easiest and the simplest solutions people can take when they are overwhelmed by a lot of debt.
Contrary to popular belief, this practice is normal and it's done by many people, even business owners. Because of the fact that businesses aren't constant, these types of options of funding and financing, can be helpful and beneficial.
What are Unsecured Debt Consolidation Loans?
Now that we know what debt consolidation is, let's try defining what "unsecured loans" are. An unsecured loan, based on its term, is a type of loan that is in no way guaranteed or secured by a collateral. So, unsecured debt consolidation loans refer to an unsecured loan that will be used to pay off an existing debt or liability.
It is a common practice in the industry and you should not be worried that you'll be flooded by debt – no. For as long as you have your business running, you'll be able to settle all your financial obligations; it's just with the timing and the will of the business owner.
Not a lot of companies offer unsecured loans for debt consolidation because its risk is high and there is no guarantee that the borrower will pay back. Here with us at SoFlo Funding, though, we have a goal – our goal is to help all of our clients be financially free by providing them the funds they need.
Who We Are
SoFlo Funding is a business funding company who provides a variety of loans to people. We help regular employees and workers, entrepreneurs, and small business owners get funds for themselves or for their businesses.
We are focused on helping our clients raise the right amount of funds they need. They can opt to apply for a loan from us to settle and to pay off other loans and debt, it's totally up to you how you'll be using your funds.
In our team are experienced and exposed senior funding managers and advisors who are readily available to be of service. We would not interfere with how you intend to use your funds but we'll give recommendations and suggestions as to how you can use it best.
We Are Flexible
Our investment and repayment terms are flexible and versatile; that you can negotiate how you want to repay your loan back to us. Aside from our regular small business loans, we also offer unsecured loans for debt consolidation which many of our clients find helpful.
With us, you can get as much as $300K for an unsecured loan. If you have a small business, you can choose to use that to fund or finance it; you can also use it for you to settle obligations outside of your transactions with us – your purpose is not something we would be looking at because it's all yours – what we need from you is your trust in us.
We never failed to provide our clients with the funding and the financing they needed. May it be for personal matters, for business matters – we always got their backs.
With SoFlo Funding, you can say goodbye to the hassle of looking for a company who can help you in terms of your finances. We are always open for business and we'll definitely help you along the way. Be approved in as fast as 24 hours and receive your funds no later than 25 days! We work fast an urgently – we understand our clients' needs.
Get a chance to be one of the lucky clients that we have here at SoFlo Funding and never worry about funds again! Settle everything in one go – and never be stressed with high interest rates because we have engineered our rates to be perfect for each and every one of our clients! Contact us now and get your funds in no time!
Here at SoFlo Funding, we love educating you on the funding process, whether you are a startup or an established business. So below are two of our preferred funding partners that we highly recommend. Fundwise Capital and David Allen Capital have provided the top funding solutions for thousands of entrepreneurs nationwide. You can read about them by clicking either of the two buttons below
Below are some of the loan products that you will get from our company: