Small Business Funding Start-Up
What a Small Business Funding Start-Up is
This type of funding is sought by entrepreneurs and business owners with the hopes of raising money or capital to launch or establish the business. If you have plans of starting up a new business, then one of the things you need to have is money – and it's never true that you don't need money to start a business.
Not a lot of institutions are open in assisting and supporting start-up small business funding primarily for a couple of reasons:
Businesses that are just starting up don't have enough documents
They lack monthly and annual cash flow
Most lenders would rely on the credit history of the owner
However, it's not the end of the world. Only banks, credit unions, and sometimes, even the Small Business Administration (SBA) are the institutions that have strict requirements in terms of application.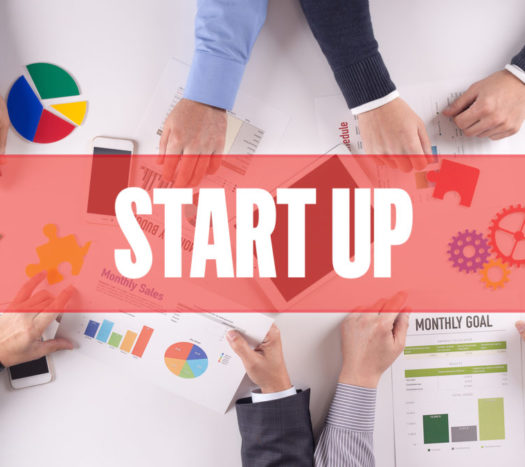 Here at SoFlo Funding, we love educating you on the funding process, whether you are a startup or an established business. So below are two of our preferred funding partners that we highly recommend. Fundwise Capital and David Allen Capital have provided the top funding solutions for thousands of entrepreneurs nationwide. You can read about them by clicking either of the two buttons below
Where can Entrepreneurs Find Small Business Funding for Start-Ups?
If you get rejected for a bank loan application, don't worry – you'll never run out of options. Bank loans can be a good source of funding but they're not really the best at it. A downside that banks have is with the time they release funds.
Normally, banks keep and store these funds for about 60 to 90 days – and in some cases, it can even go longer than that. There are banks and certain processes that take 120 days to release funds.
Would you be willing to wait that long just for you to save a couple of dollars in the interest rates? Would your start-up fail if you pay higher than the usual interest rates? Definitely not.
Why People Love Bank Loans
Business owners and entrepreneurs don't love bank loans – they're just used to it. That's what they grew up with and that's what their parents taught them whenever they needed money. But in our time today, there are tons of options for start-up small business funding that you're missing.
However, one main advantage that bank loans offer is the low interest rate. They have a lot of programs for borrowers that can provide the lowest interest rate across the spread of the market. That and other features they have with their loans are the reasons why people are attracted to them.
Other Options for Funding Start-Up Businesses
We can't deny the fact that we love surfing for the best deals. But if you are going to borrow money for you to use in your business, saving a couple of dollars per month in interest rates won't cut it. In fact, time is more important than a few hundred dollars of payment.
For entrepreneurs, time is the most important aspect and if time is wasted, it'll fall back to a lot of problems. That being said, loans from the bank would definitely not suit you.
What you need is help from business funding and lending institutions. The industry grew as the rise in fintech (financial and technology) flourished. Many different funding and lending companies sprung to life with the hopes of their businesses dominating the entire financial industry.
But we here in SoFlo Funding care less about what we make for profit. Our ultimate goal is to help businesses, entrepreneurs, and even new and start-up businesses enter the market. We believe in the power of small businesses as it drives 1.5 million jobs per year and that is just in the United States alone.
Who We Are
We here at SoFlo Funding are a company dedicated to providing funding for Start-Up companies. In terms of funding, we provide assistance and support to entrepreneurs, start-up businesses, existing businesses, and even regular workers.
The small business loan start-up program we have is diverse, flexible, and versatile and it's something that most businesses would want to be a part of.
Features of Our Financing
One key feature that our small business financing start-up loan program has is the low interest rates. Especially if keyed-in with a collateral, the interest rates for our program can go as low as 0% interest for the first 9 to 21 months.
How good would that be for you? Well, imagine that you're charged $150 per month per transaction. That's over $1K dollars a year! You could use those funds for other purposes like funding payroll, paying other types of payables, and setting company bills!
Your business is something that we here at SoFlo Funding value. Whether you're looking for a simple small business funding start-up loan or if you need funds for your current business, we are here for you!
The financing we offer for start-ups, small businesses, new ventures, and even for entrepreneurs is something you'll definitely love! You would not ever have to find another lending company or funding provider ever again!
Here at SoFlo Funding, we love educating you on the funding process, whether you are a startup or an established business. So below are two of our preferred funding partners that we highly recommend. Fundwise Capital and David Allen Capital have provided the top funding solutions for thousands of entrepreneurs nationwide. You can read about them by clicking either of the two buttons below
Below are some of the loan products that you will get from our company: