SBA Loans Requirements
Many small business owners who are looking for loans consider the Small Business Administration (SBA) to be their main option. What most of them are unaware of is that qualifying for SBA loans is hard – to the point that most often, they will only allow the best qualifying businesses and candidates.
But what makes the requirements for SBA loans hard? What makes it almost impenetrable for new businesses that hardly earn high profit? In this article, we'll just be discussing that – we'll also show you an alternative to the SBA loans you're looking to get with requirements that are much simpler.
Common Business Loan Requirements
What institutions and companies will look for will vary and depend from company to company. Some companies might ask for more than what the recommended requirements are, while there are some that might ask for less.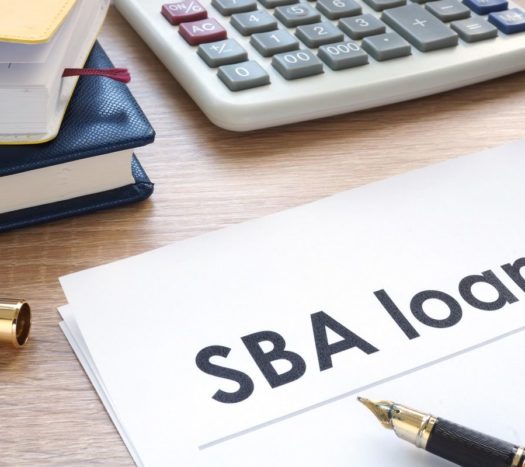 Here at SoFlo Funding, we love educating you on the funding process, whether you are a startup or an established business. So below are two of our preferred funding partners that we highly recommend. Fundwise Capital and David Allen Capital have provided the top funding solutions for thousands of entrepreneurs nationwide. You can read about them by clicking either of the two buttons below
The question on what the requirements are could be a bit of a blur. However, to tell you some of the general requirements for business loans, they include:
For Existing Businesses
Age of the business or the company
Monthly income
Annual income
Statement of debt-to-credit ratio
Purpose of the loans
For Startup Businesses
Personal credit history or credit record
History with other lenders
Business Plan
Financial Projection
SBA Loans Requirements
If you are planning to apply for a loan with the SBA, they have qualifications and requirements – and to tell you honestly, their assessment and evaluation processes and procedures are difficult for regular small business and startup owners.
But here are the loan requirements for the loans that the SBA provides:
Must be a business that earns profit (a for-profit business)
Should be, or planning to do business in the vicinity of the United States (U.S.) or any of its territories
Must have invested time or money in the business; have reasonable equity
Should use alternative financial resources before they plan on asking the SBA for help. Once they receive assistance from the SBA, the business wouldn't be able to ask assistance from other lenders.
Can This be Attained by Any Business?
We can all agree that the eligibility requirements of the loans that the SBA offers can be quite extreme. Most stabilized and established businesses can be approved – but not those who are just starting or experiencing trouble with their industries.
They have special considerations that apply to some businesses as well as those who really aren't eligible for it. If looked at a bigger, a more general perspective, it's kind of difficult and challenging to attain.
But as difficult as they may seem, that's what the SBA wants – that's what businesses should be in order for them to apply. If you don't pass or meet these requirements, don't lose hope. There are other options that you can go to as well.
We here at SoFlo Funding are open to providing loans to small businesses, startups, and entrepreneurs. We are open in serving and in providing businesses the financial assistance they need so that they can push operations, providing more jobs and securing the country's economy.
Our Business Loans
SoFlo Funding is a company that is capable of providing a wide variety of loans which include personal, business, secured, and unsecured loans. The business loans we offer can be for entrepreneurs who want to invest in themselves, startups that are looking to enter the market with a bang, small business owners who are just starting, and even small businesses that need funding.
Unlike the requirements that the SBA looks for, our requirements aren't that hard to get. In fact, we'll need only the proof that your business is existent or if you're just starting the business, some type of income that could help in the paying off of debt.
For startup businesses, we usually look for:
The credit score and the credit standing
History with other and previous lenders
Proof of income
We wouldn't ask for ridiculous amounts of data and information that wouldn't be useful for the loan you're applying for.
We Release Funds Fast!
To add to that, we also help our clients by releasing the funds in less than 30 days! In most cases, it's anywhere between 14 and 21 days but some of our clients praised us because they were able to receive theirs within seven (7) business days!
SoFLo Funding will not only help you by approving you of a loan or by requiring minimal documents and proof, we can also guide you on how you can properly maximize and utilize the funds you have acquired for the development and the betterment of your business!
Enjoy our loans with the lowest interest rates and never worry about acquiring funds to start, fund, and expand your business ever again!
Here at SoFlo Funding, we love educating you on the funding process, whether you are a startup or an established business. So below are two of our preferred funding partners that we highly recommend. Fundwise Capital and David Allen Capital have provided the top funding solutions for thousands of entrepreneurs nationwide. You can read about them by clicking either of the two buttons below
Below are some of the loan products that you will get from our company: