Shark Loans
With the rise of alternative lending options, loan sharks have appeared and it has loomed in the industry for years now. Loan sharks are one of the things most people run to when they need funds immediately. Typically, these sharks release funds in a matter of days, with little-to-no requirements involved.
That's particularly part of the main reasons why a lot of people are so hooked to it. There are numerous shark loans out in the market but all of them, literally all of them have ridiculously high interest rates that would make you think back and tell yourself that you don't need their help.
Before we get deeper into the topic, let us first try and discover what these shark loans are.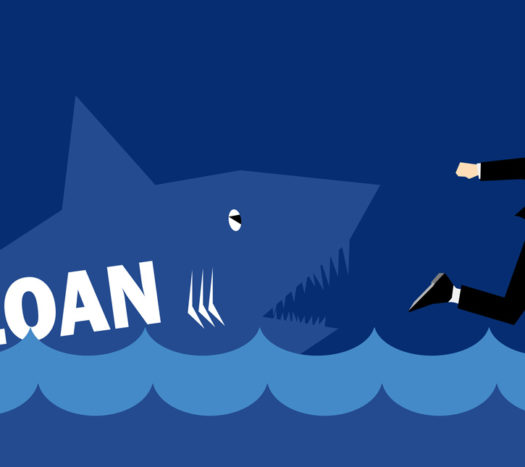 Here at SoFlo Funding, we love educating you on the funding process, whether you are a startup or an established business. So below are two of our preferred funding partners that we highly recommend. Fundwise Capital and David Allen Capital have provided the top funding solutions for thousands of entrepreneurs nationwide. You can read about them by clicking either of the two buttons below
What are Loan Sharks?
A loan shark is a company, or sometimes, a person who provides loans to people and asks for repayment with extremely high and unregulated rates. These shark loans do what they can to make their clients repay – they use violent and unallowable threats to get back the money they've loaned.
Typically speaking, shark loans are all illegal and they're unlicensed. Meaning, if you pay them back with a interest rate that is higher than 15%, they could be prosecuted. There are a lot of loan sharks not just in the country but in the whole world as well, providing loans with ridiculously high interest rates.
Why People Choose Sharks
There are a couple of reasons why people bite on the offers that these loan sharks have and these are mainly because of:
Easy loan requirements
Flexible loan amounts
Fast dispersion of funds
When you apply for a shark loan, they'll only usually ask you for basic documents and identification proofs. They wouldn't normally dig deep into how much you're earning, they wouldn't care if you're not earning a sufficient amount for you to pay the debt back – they only want proof of your earnings.
Loan Shark Requirements
In a much greater sense, loan sharks usually ask for the following from their borrowers:
Identification Cards (IDs)
Proof of Income (Payslips, Paystubs)
Proof of Address
That's it! Then, the process is simple, and it can only take a few hours to a day for them to evaluate and assess your application. After so, they'll ring you to let you know if you've been approved or not. When it comes to repayment, you'll be surprised at how high their interest rates are, you decide to let it cool off for a bit but they'll bombard you with messages, calls, and other types of alert telling you that you need to pay.
Some use violence and erroneous threats to make their clients pay, which is of course, illegal. So in technicality, applying for shark loans is never and will never be convenient. This is why a lot of financial experts advise people to choose personal loans over shark loans because of this.
Loan Shark Alternatives
The offers and the ease of application of shark loans can be appealing – it can even be the solution to some other people's problems. However, instead of approaching and applying for shark loans, there are a lot of other sources you might want to consider like legitimate online lending or financing.
We here at SoFlo Funding can give you the ease of transactions of how loan sharks do it but we do it in the most legal and the most legitimate terms. SoFlo Funding can help you by providing personal loans to employees who need it. Unlike how you ask banks for loans, our requirements aren't at all complicated.
What We Ask For
For personal loans, we would usually ask for:
Proof of Income
Identification Card (ID)
Credit History or Credit Standing
Track Record with Other Lenders and Financing Companies
And just like loan sharks, we'll evaluate your application – it'll take us approximately 2 days before we can get you the results but don't worry, we're legitimate. The reason for our fast assessments is because of the programs and systems we have developed.
The Best Shark Loan Alternative
Many of our clients consider us as the best alternative for shark loans – we have easy and fast application processes; we have fast and high approval rates; and we can get you the funds that you need.
Unlike loan sharks, though, we'll try getting you the funds within seven (7) business days – it's a lot longer than the timeframe that you get with sharks but it's a lot faster than how you get funds from other sources like banks.
With SoFlo Funding, you can borrow money easily without the fear of being threatened just so you pay us back. We're civilized and we're regulated – the interest rates we'll put on top of your payments are reasonable.
Need funds quickly? Forget about loan sharks – apply for our personal loans instead!
Here at SoFlo Funding, we love educating you on the funding process, whether you are a startup or an established business. So below are two of our preferred funding partners that we highly recommend. Fundwise Capital and David Allen Capital have provided the top funding solutions for thousands of entrepreneurs nationwide. You can read about them by clicking either of the two buttons below
Below are some of the loan products that you will get from our company: