Creative Financing Options
We don't always have the money to purchase major assets and properties like a home, land, and even a business. With this, we would need help – and we can get help either from an investor or by borrowing money through a loan.
Not a lot of people are open to the idea of borrowing to investors, especially if you're purchasing a business. Why? It is because most often than not, investors are interested in obtaining ownership of the company rather than them being paid on a monthly basis.
That's why a majority of people go for loans. As a matter of fact, back in 2018, it was reported that an average American has over $38K in personal debt. Take note, this is personal debt alone – this does not include mortgage, car loans, and other loans that they have.
But in order for you to apply for a loan, your credit score or credit standing needs to be solid. If you have poor or bad credit, then you may have a hard time applying for loans – when that's the case, what do you do?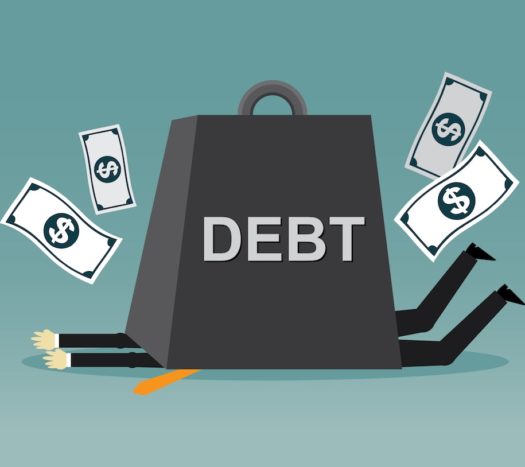 Here at SoFlo Funding, we love educating you on the funding process, whether you are a startup or an established business. So below are two of our preferred funding partners that we highly recommend. Fundwise Capital and David Allen Capital have provided the top funding solutions for thousands of entrepreneurs nationwide. You can read about them by clicking either of the two buttons below
Creative Financing and Its Perks
When the time comes that a person with a mundane credit score looks at the idea of making quite a big purchase, they would need funds. In order for them to apply for a loan successfully (which they might find hard to do because of their credit score), they need creative financing to get the funds they need.
In simpler terms, creative financing is the act of structuring or creatively putting up a loan for a person to lessen or to eliminate his expenses. Usually, creative financing involves a third-party financial institution, bank, or lender to finance the need.
That is not always the case, however. Sometimes, creative financing is done in order to eliminate the need of the buyer to purchase the asset or the property using his own money. For instance, when purchasing a house.
Where do I Find Creative Financing?
There are quite a lot of institutions that offer creative financing. In fact, the institutions around you may. Banks, financing and lending companies, credit unions, and sometimes, even your local peer-to-peer (P2P) company can. You just have to ask whether or not they're offering creative financing so you get to the whole point of what you need.
When you are to ask about the different creative financing options available, there are a lot – and they actually are specific to the type of purchase you are planning to do. Nevertheless, here are some of the most common options in creative financing.
Lease Option
Lease option is one of the creative financing options that is flexible. It is the situation where the buyer will pay the seller whatever amount of money they agree upon for the purchaser to obtain the rights of buying the property in the future.
This will come to an agreement between the seller and the buyer. Because of lease option, the seller now is in the position to ask for a fair market value of the property when the buyer is ready.
This prevents the seller from selling the property to other buyers but when the date arrives and the buyer is still not capable of purchasing it, then the seller can sell it to someone else.
Seller Financing
In this case, home or business owners who are finding it hard to sell their properties can provide this option of creative financing. It is where the owners provide the loan to the buyer – this ultimately eliminates the buyer's need of finding a loan.
There are cases when the seller would have the buyer sign or make a promissory note for the agreement they came up with.
Those are just 2 of the most common creative financing options out there. There are a lot more and there are companies who provide this loaning option as well.
Here at SoFlo Funding, we can help you with the financing you need if you plan on making a purchase. We have several loan terms and investment plans that are fit to the need of each of our clients, making their lives easier and more convenient.
We help people by providing the loan they need even if they have bad or poor credit – but it comes with a certain price, too. From the different creative financing options we offer, all our clients loved their experience with us – good and bad.
Why SoFlo Funding?
SoFlo Funding is a company that can be of ultimate help and assistance to whatever your financial needs are. Whether you're purchasing a home, a business, or a real estate property – we can help!
Apply now through our easy and fast application process and indulge in the convenient process of creative financing options we offer. You will never regret your decision in choosing us to fund your needs!
Here at SoFlo Funding, we love educating you on the funding process, whether you are a startup or an established business. So below are two of our preferred funding partners that we highly recommend. Fundwise Capital and David Allen Capital have provided the top funding solutions for thousands of entrepreneurs nationwide. You can read about them by clicking either of the two buttons below
Below are some of the loan products that you will get from our company: