Small Business Funding Companies
Small businesses are contributing a lot to the economy. Back in 2015, small businesses have created more than 1.9 million jobs. Other than that, they make up a total of 47.5% of the total private workforce in the country.
As of today, there are 30.2 million small businesses in the U.S. alone and they're not showing a decline. In fact, hundreds of thousands of small businesses are born in the country every year but unfortunately, only a few shy of its half prosper and continue operations.
That being said, a lot of institutions have transitioned into the funding of these small businesses. Unfortunately for banks, they haven't been the main option that entrepreneurs look into whenever their small businesses need funding.
Today, there are over a hundred small business financing companies are in the country alone, seeking to help and assist small businesses.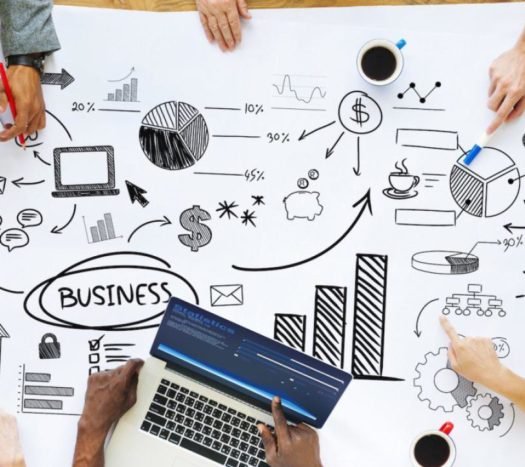 Here at SoFlo Funding, we love educating you on the funding process, whether you are a startup or an established business. So below are two of our preferred funding partners that we highly recommend. Fundwise Capital and David Allen Capital have provided the top funding solutions for thousands of entrepreneurs nationwide. You can read about them by clicking either of the two buttons below
Options of Funding Your Small Business
Essentially, there are two (2) ways on how an entrepreneur to fund his or her business: through equity or through debt. When debt is the option taken, the borrower can take and acquire funds in exchange of repaying it but with interest. The debt option is especially common if the need of the business is not that high.
Benefit: Owners wouldn't have the fear of someone else having ownership of their business but they need to repay it.
Equity is when the entrepreneur decides that he or she will seek help from investors. It could be through a crowdfunding campaign, through angel investors, or through venture capital (VC) firms. The funds could be high or it could be low, depending on the agreement that would be finalized between the borrower and the investor.
Benefit: Owners wouldn't have to repay the loan but, the owner is most likely to lose a little bit of ownership over the company as a form of paying the debt.
What's Better?
If you are to ask the better option, it's going to be dependent on the owner of the business. If you're in the same position, would you be willing to sell a part of your business in exchange of a lump sum amount? Or would you choose the debt path and just repay it afterwards?
A majority of business owners would choose the latter; and the fact that there were over 50%+ small businesses that applied for loans, it's answering its own question.
Small Business Funding Providers
We here at SoFlo Funding is one of the best companies that provide small business funding to small business and other types of ventures. We have a versatile set of options for our clients that they can choose depending on what they'll be using the funds for.
Some of the offers we have are:
Traditional business loans
Secured lines of credit
Merchant cash advances
Small business financing
Startup funding
Our company is not stagnant to help companies that are already established – we can help startup companies and new ventures too!
Just like us, there are a lot more other companies out in the market that provides the same offers we do. But, they might not be able to offer the same rates we're offering.
How Low Our Interest Rates Are
If you try doing a quick Google search of how much the usual rates small business funding companies have, you'll see that it's somewhere between 7% to 29% – and that's legitimate. Lending and funding companies take their speed and their urgency as a way so that they can position higher amounts of interest over their clients.
But with us here at SoFlo Funding, we came up with the correct and the best algorithm and calculation on we can help small businesses get the money they need so they can develop and enhance their businesses.
Aside from business funding and lending companies, there's also the option of applying for bank loans to fund your business, credit union loans, and even applying for loans offered by the Small Business Administration (SBA). However, if you need the money urgently, then you wouldn't want to work with them.
Most of the time, their fund release exceeds 90 days – isn't that too much?
If you ever find yourself in a situation where you need a company who can provide a fast, efficient, and an urgent funding for your small business, we here at SoFlo Funding are just a few clicks away. Our application process can be completed online and it's an easy one – you can finish it in less than 15 minutes!
Enjoy our easy application process and fund release; and indulge in the low and the best interest rates offered in the market. Work with us here at SoFlo Funding and you will never feel the need to look for other small business financing companies ever again!
Here at SoFlo Funding, we love educating you on the funding process, whether you are a startup or an established business. So below are two of our preferred funding partners that we highly recommend. Fundwise Capital and David Allen Capital have provided the top funding solutions for thousands of entrepreneurs nationwide. You can read about them by clicking either of the two buttons below
Below are some of the loan products that you will get from our company: