SBA Loans Business
The Small Business Administration (SBA) is one of the government agencies tasked to support and help small businesses and businesses thrive in the market. Their assistance is in the form of funding and financing, as well as giving seminars and business training programs.
Business owners yearn to seek help from the SBA because of their reputation of providing low interest rates on their loans as well as longer repayment terms and periods. However, getting to that level might seem rather difficult because of the qualification and the eligibility requirements they ask for.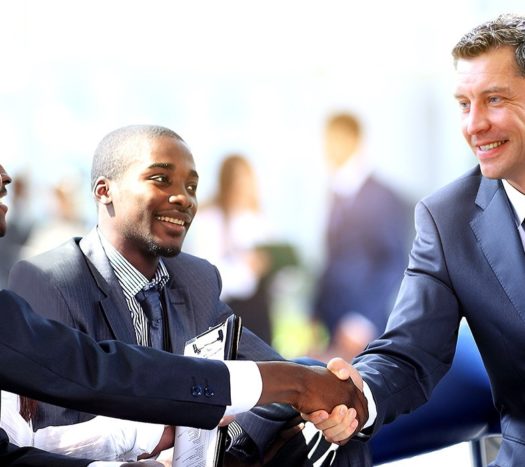 Here at SoFlo Funding, we love educating you on the funding process, whether you are a startup or an established business. So below are two of our preferred funding partners that we highly recommend. Fundwise Capital and David Allen Capital have provided the top funding solutions for thousands of entrepreneurs nationwide. You can read about them by clicking either of the two buttons below
Different SBA Loans
Contrary to popular belief, the SBA does not only provide loans for businesses, in fact, they have several loan types that people can avail – these loan types are:
The SBA 7(a) Loans
SBA CAPLines
SBA Microloans
SBA Disaster Loans
SBA Export Loans
SBA CDC or the 504 Loan Program
All of which have a specific business or situation they support. The SBA Disaster Loan is one of the loans that is not entirely for business owners. It can be availed by people who have been struck by disasters, given that the area they reside in has been declared to be affected by the disaster.
Nonetheless, the SBA focuses on providing loans to businesses for their growth and development. While many business owners look forward to being approved of an SBA business loan, not all business owners have this chance.
Difficulty in Application
The SBA has the reputation of being one of the most difficult institutions to deal with especially in terms of applying for their loans. Their requirements and their expectations with their clients are high, that only the best applicants would have the chance to be approved.
In addition to that, their applications are extremely long – it will require more effort, they look for more documentation, and the procedures in the business loan application can be a bit tedious to say the least.
Why People Want SBA Business Loans
For the reason why people love to be involved with the SBA in terms of them applying for a business loan is simple – because of the low interest rates and the flexible terms that the SBA offers. This is what most small businesses strive for – to be able to borrow money from the SBA because when they get approved, they already know that their business is in good standing.
Other than the SBA loans business programs, there are alternative ways on how you or other business owners can acquire funds for the business. Some of the most common options would include:
Bank Loans
Credit Union Loans and Programs
Business Funding Facilities
Through Investors
Lending Companies
The best bet out of all these options would be lending companies. This and business funding facilities are the only options that can provide them the funds in less than 30 days. Banks, credit unions, and seeking help from investors can actually take you more time that you would expect.
But Why do Financial Experts Laugh at Lending Companies?
One of the downsides of lending companies is with their interest rates. They charge higher interest rates than any other institution and it's because of the ease of doing transactions they give clients. We at SoFlo Funding are considered to be one of the best and the most dependable lending companies in the country.
Because of the algorithm and the analysis we have developed, we are able to come up with the best and the lowest interest rates that mirror the amount that the SBA business loans as well as other bank loans offer.
Ease of Doing Transactions
Another thing that brought us to the top of the ladder is because of our procedures and our processes. All of what we do are digital – from the application process, to the waiting of results – even down to the last moment of your funds being dispersed, it's all done online.
What we want here at SoFlo Funding is for our clients to be given the assistance and the support they need without tiring them out. That's why we came up with various ways on how we can provide business loans similar to that of the SBA without making our clients wait for months.
So if you are a business owner and you can't bear to wait for more than 4 months just for you to receive your funds, we at SoFlo Funding would be your best bet. We have the best and the lowest interest rates, and we provide the fastest transactions!
Work with us now and never worry about investors looming to get a percentage of your company as a form of payment for an investment. With us, you'll only have to pay us monthly with an interest rate that is reasonable and cheap!
Here at SoFlo Funding, we love educating you on the funding process, whether you are a startup or an established business. So below are two of our preferred funding partners that we highly recommend. Fundwise Capital and David Allen Capital have provided the top funding solutions for thousands of entrepreneurs nationwide. You can read about them by clicking either of the two buttons below
Below are some of the loan products that you will get from our company: