Funding Companies
Owning a business has its benefits such as being your own boss, not having to follow anyone else's instructions, and the like. But in line with those advantages, there are disadvantages as well – and the disadvantages could be fatal.
The start of the business is usually the most crucial and the most difficult. In fact, this is where all problems start to rise and this is where the skill and determination of a business owner would come into play. Acquiring funds in the early days of a business is important, especially if the business is not making money.
A business needs funds in order to operate and it wouldn't be successful without the help of other people or entities. There are several ways on how a business can acquire funds and the most common ways would be by asking help from investors and by applying for loans.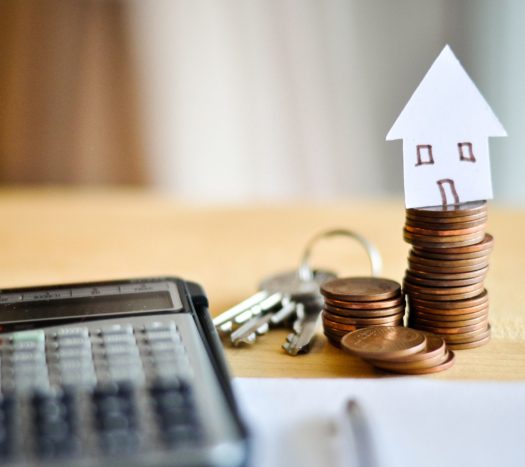 Here at SoFlo Funding, we love educating you on the funding process, whether you are a startup or an established business. So below are two of our preferred funding partners that we highly recommend. Fundwise Capital and David Allen Capital have provided the top funding solutions for thousands of entrepreneurs nationwide. You can read about them by clicking either of the two buttons below
Help From Investors
One of the most common ways of business acquiring funds is by asking help from investors. This is especially common in startups for they want to go big and penetrate the world market. The downside of this is that a business owner could lose a percentage of his or her own company's share as payment to the debt.
However, this is one of the fastest ways of acquiring funding because the investors would not have to ask for approval from any other people.
Funding or Through Loans
The next best way of getting funds is by applying for loans from banks, credit unions, lending and funding companies, and by asking for help from friends and family members. There are a lot of companies that can provide business funding to small businesses.
They range from certain banks credit union companies, the Small Business Administration (SBA), business lending and funding companies, and many more. A lot of business owners would choose and select banks and the SBA because of their low interest rates; but most of them could not bear with the time as well as the entire process because it takes anywhere between 3 to 4 months.
The Best Choice
A majority of business owners would choose regular funding than asking investors for help and it's because they understand that sharing their company might not be the best option. What that, going for funds would be the best and the most convenient option for business owners.
There are several funding companies you'll definitely love working with especially if you need the funds fast and if you need quite a large amount. We at SoFLo Funding has been the company that most business owners have trusted in terms of getting and acquiring the money they need to either start a business or to use it for the financial obligation they have.
Why SoFlo Funding?
If you're looking for a funding company that can provide a high amount of funds, SoFlo Funding is ready for that. We can provide funds that can go up to $300K for unsecured business loans, and funds that can go above $500K for secured loans!
We're one of the funding companies that are known for the flexibility of the loans and the terms we offer, while placing a considerable and a reasonable interest rate on the requests you have!
Easiest Application
One thing that separates us from the rest is the fact that our application process takes merely 10 minutes to complete. People don't really have to go anywhere for them to apply – it can be done by accessing our website and applying there!
More so, the requirements and the documents that we'll ask for are things that are only relevant to the application, we would never ask for things that we're not going to use to evaluate and assess your application!
With SoFLo Funding, you can apply whenever and wherever you are – in just a few clicks, you can accomplish it!
What Businesses We Help
Unlike banks and the SBA, we don't just focus on well-established businesses; businesses that were able to prove their worth in the market. We help and support startup and young businesses, too! Given , of course, that they have the sufficient documents proving that they're a business and that they need help to perform better and to provide more jobs.
SoFlo Funding is the key to your business's success – we never failed any of our clients. We provided all of them with the right amount of funds that they needed to support and to aid their business financially!
Have you been looking for financing companies that can well support you with your needs? With us here at SoFlo Funding, you'll never experience an inch of a problem in terms of funding your business ever again!
Apply now and get the funds that you've been looking forward to – and get them with the best and the most reasonable interest rates!
Here at SoFlo Funding, we love educating you on the funding process, whether you are a startup or an established business. So below are two of our preferred funding partners that we highly recommend. Fundwise Capital and David Allen Capital have provided the top funding solutions for thousands of entrepreneurs nationwide. You can read about them by clicking either of the two buttons below
Below are some of the loan products that you will get from our company: