Startup Funding Online
Your business idea, no matter how good or how different it is than other of your competitors, would not be feasible if you don't have the capital to start it. You may not be required to shell out all of your personal savings; and you don't actually need to be rich, but you need help in raising the initial requirements for it to run and operate.
If you were to ask traditional and older entrepreneurs how they were able to raise capital, they'll tell you that they've worked hard for it; that it came from their savings; that their friends and family members helped them with it.
But in our time of the Internet era, it's too much to let all of our accessibilities and capabilities pass. Many of new entrepreneurs and aspiring business owners today rely on the Internet to find funding for their startups.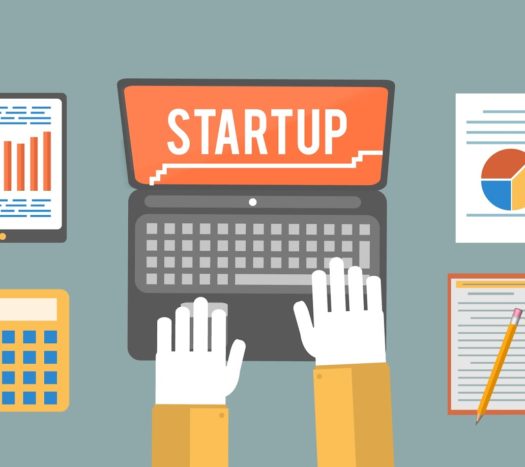 Here at SoFlo Funding, we love educating you on the funding process, whether you are a startup or an established business. So below are two of our preferred funding partners that we highly recommend. Fundwise Capital and David Allen Capital have provided the top funding solutions for thousands of entrepreneurs nationwide. You can read about them by clicking either of the two buttons below
Can You Raise Startup Capital Online?
Many people beg to have this question answered when in fact, they can. There are a lot of different ways on how you can finance your startups online and it's all going to depend on how dedicated and how committed you are in finding one.
Funding or financing your business might be the most difficult thing in the early stages of your startup but how it will go can actually be a crucial step in your business in the long-run. So, how can you find startup funding online?
Many entrepreneurs and small business owners tap on different sources like friends, raising funds, or even connecting with investors. But what you should do must be effective and efficient – and it should always be towards the growth of your business.
Acquiring Funding
The best option, especially for newer entrepreneurs is to seek help from business funding companies. This way, they'll easily get the financing they need for their business without the fear of them losing a percentage of its ownership.
The best part about that is – it can all be done online! No need for you to leave your homes; you can do it at any given time of day!
Here with us in SoFlo Funding, we can provide the capital you are looking to raise while guiding you all throughout your journey. Our team and members all have been exposed in the market and we've experienced the hardest and the happiest of times.
We are aware and we are well confident on how we handle losses and bad returns – and we can help you run and manage your business further. We can provide more investments so long as you continue to believe in your company.
Your Dreams Will Come True
It may sound cliché but that's what we do – we never make our clients regret that it's us they worked with. We can impart the knowledge and the expertise we've picked up in decades of investing and we never failed to deliver.
SoFlo Funding is the funding company who will get you the funds you need to raise even if you do it online. All the processes can be done in our website and it can be done and accomplished in just a few minutes. No hassle – just plain and simple! It's just like signing up on social media!
From there, you just have to wait for the pre-approval and the approval and wait for it to be dispersed! It's easy, fast, convenient, and it's simple!
Why Choose Us At SoFlo Funding?
If you go and compare our business funding procedure, we're the best and we're the company who can lend you the fastest. The requirements we ask for in order for startups and small businesses to obtain the funding is not at all difficult.
We have multiple investment deals and plans made ready for you – but it's still going to depend on how much you are going to need to fund your startup.
You don't have to visit multiple websites and go through a long and boring application process – in just a few easy clicks, you can get to bottom of it. We have specialized application processes that would filter whatever you need.
Here at SoFlo Funding, all of the funding you need for your startup company or small business is something within reach. Why go for bank loans when you can acquire funding? Bank loans may be the most traditional – they may be some companies' go-to way to finance and fund their business. The problem with that is you might not be able to get the amount you're asking for.
With us, you don't have to worry about funds. We have financing partners and affiliates who can back up the request and the financing needs you have. SoFlo Funding is the company you can trust – and you don't have to go anywhere! You can do it online!
Here at SoFlo Funding, we love educating you on the funding process, whether you are a startup or an established business. So below are two of our preferred funding partners that we highly recommend. Fundwise Capital and David Allen Capital have provided the top funding solutions for thousands of entrepreneurs nationwide. You can read about them by clicking either of the two buttons below
Below are some of the loan products that you will get from our company: