Lines of Credit for Business
Lines of credit have always been good alternatives to loans, especially if the borrower is not certain on what the amount he or she needs as well as how long they need extra funds. For businesses, lines of credit would be more beneficial because it has less pressure and the lender wouldn't really force the business owner to pay back.
Contrary to popular belief, applying for a loan does not necessarily mean that a business is going bankrupt, in fact, based on a study, 43% of business owners used the funds they loaned to cover expenses while 26% used it to refinance or pay other debts or loans.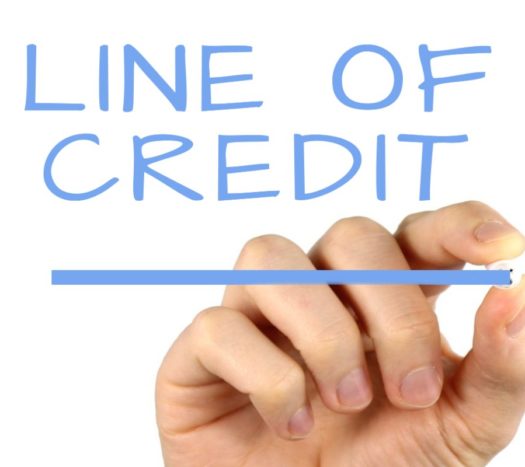 Here at SoFlo Funding, we love educating you on the funding process, whether you are a startup or an established business. So below are two of our preferred funding partners that we highly recommend. Fundwise Capital and David Allen Capital have provided the top funding solutions for thousands of entrepreneurs nationwide. You can read about them by clicking either of the two buttons below
Why Choose Lines of Credit?
Choosing between business loans and business lines of credit would still depend on the business owner. The benefits that loans have is that the interest rate is just for the whole loan and it can be termed for longer than 5 years; whereas getting business lines of credit is more flexible but it might incur higher interest rates.
But why do a majority of business owners choose lines of credit? Simply because of the following major reasons and factors:
No wasted interest – the borrower would only be charged with an interest for the amount they borrow.
It's flexible that when a borrower repays back the money he took from the pool, the borrower can take from that pool again.
The funds you'll need can be given to you faster compared to applying for a loan
Credit Score Requirement of Business Lines of Credit
Just like loans, lenders and other financing institutions would be looking at track records of credit of a certain borrower. This would be one of the primary bases of whether or not they'll be approving a certain application from a borrower.
The credit score requirement to be eligible for a business line of credit could vary from company to company but generally, financial institutions and lenders would want to see a credit score of 680 and higher.
Scores that are lower than that can experience troubles and hardships in terms of application. Nevertheless, credit scores aren't the only things that lenders look at.
Qualifying for Lines of Credit for Business
To be able to qualify, some lenders would require businesses to be operating for a specific number of years before they apply. Typically, some lenders would have their own ways of determining the documentation requirements, as well as the qualifications they'd look for from interested applicants.
Some of the most common documentary requirements include business and personal tax returns, monthly and annual revenues, banking account information, financial statements, and the credit history or credit score.
Collaterals, to add, might be required especially to business lines of credit that are high in value. Some lenders might require this and some may not – so the best way really is to inquire.
Banks or Lenders?
Going to banks for business lines of credit could be tedious and tiresome – they ask for a lot of requirements and they'll only approve you of a small amount. Whereas applying through lenders could be the exact opposite, however, you might be shocked with how much the interest rates are.
Deciding which path to take would definitely be up to the business owner; and the best option would depend on how serious or how severe they need the funds for their business.
Choosing lenders could be a lot better because even if they have higher interest rates, you wouldn't suffer the long time you'd have to endure if you apply through a bank. We at SoFlo Funding, can help you with business lines of credit if you find yourself needing one.
What SoFlo Funding Offers
SoFlo Funding is a company dedicated and committed to helping businesses grow, prosper, and endure the current market they dwell on. Through funding and financing different small businesses, we're able to live by our promise of helping all business owners.
We provide secured and unsecured loans, as well as lines of credit for business or personal. For our lines of credit, we also accept collaterals if the amount needed is higher than our threshold.
So Why Should You Choose Us?
Going with other lenders can shock you with how high their interest rates are; with SoFlo Funding, you don't have to worry. We were able to come up with various and creative ways on how we'll be able to charge our clients with the fairest and the most modest interest rates for their personal and business lines of credit.
At SoFlo Funding, you can be given the assurance that your business will be well taken care of. You'll be able to get your funds within days if you apply with us, and you can enjoy lower-than-the-usual interest rates that lenders and online financing companies ask.
Here at SoFlo Funding, we love educating you on the funding process, whether you are a startup or an established business. So below are two of our preferred funding partners that we highly recommend. Fundwise Capital and David Allen Capital have provided the top funding solutions for thousands of entrepreneurs nationwide. You can read about them by clicking either of the two buttons below
Below are some of the loan products that you will get from our company: