Funding for Startup Nonprofits
The same way as how for-profit businesses go and launch, nonprofit organizations need support and assistance when they're starting, too. This is hard for them because what they'll be offering is not attractive especially to financers.
Without any profit, entrepreneurs who plan on launching nonprofit startups could be extremely difficult and challenging. But it's never impossible for startup nonprofits to gain funds, in fact, there are a lot of different ways on how they can.
But what are nonprofits? Are they charities where people give donations to them and those donations are what they use for operations?
Launching Startup Nonprofits
Nonprofits or nonprofit business or organizations are any type of business that does not operate to earn profit. It is an organization that is exempted from tax and is usually formed for educational, scientific, artistic, literary, charitable, and religious purposes.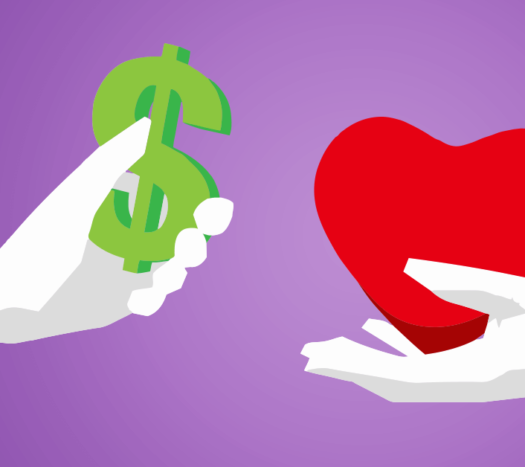 Here at SoFlo Funding, we love educating you on the funding process, whether you are a startup or an established business. So below are two of our preferred funding partners that we highly recommend. Fundwise Capital and David Allen Capital have provided the top funding solutions for thousands of entrepreneurs nationwide. You can read about them by clicking either of the two buttons below
People who founded the company as well as its shareholders do not benefit from this organization financially. In fact, all the money earned by the nonprofit will be sent and retained for the use if the organization.
Others would think of entrepreneurs starting nonprofit organizations to be very difficult. When in fact, difficult is an understatement. The challenge of finding institutions to fund and finance startup nonprofits will all be paid back when the organization is set sail.
How Startup Nonprofits can Gain Funding
The Small Business Administration (SBA) has programs dedicated to nonprofit organizations. These programs are beneficial because of the low interest rates as well as the flexibility of the nonprofit. However, the SBA's programs for nonprofits could take longer than the usual 3 to 4 months they provide because they'd need to have it checked by the government first.
Instead of going with the SBA, there are several other options nonprofit entrepreneurs can take like:
Angel Investors
Angel investors are the richest of the rich that provide funding for all types of businesses – including nonprofits. Approaching angel investors is typically the best way of financing startup nonprofits because they wouldn't actually ask for payment.
When you seek help from an investor, consider a part of your business already sold to them. The range of how they can control your company can be from 25% of ownership up to 75%.
Government Grants
Another thing that most people fail to recognize is that the U.S. government is open in helping and supporting nonprofits – and they do by providing them government grants that they can use to start and launch the startup nonprofit organization.
Depending on the niche of the nonprofit, the government would have to check and evaluate the integrity and the essence of the nonprofit organization first before they come up with an approval.
Funding and Lending Companies
This is not the most recommended options because without a stable donor support, you might not be able to pay the loan back. This is why most nonprofit organizations avoid bank loans because other than the fact that banks rarely approve financing for startup nonprofits, they can slice a big portion of your funding when you're not able to repay.
If you've exhausted all of your options and you still weren't able to find the best option, then we here at SoFlo Funding are ready to help. We are a business funding, a lending company who can provide a wide range of options to people, entrepreneurs, and even nonprofits.
We help all businesses from new ventures, startup companies, and even funding for startup nonprofit organizations. Our vision is for our country to have better means of living and that is by providing sufficient support to for-profit businesses as well as nurturing nonprofits so that it has a backend support financially.
SoFlo Funding's Nonprofit Program
For the startup nonprofit funding program we have, nonprofit startups would generally have to submit pieces of information about the organization they're trying to put up as well as some personal information. These would include:
The goal and the vision of the nonprofit
Business or cash flow projections
Recent tax returns
Collateral proof
Income reports
We might ask only for a few things – and we can ask for more than what this list has. But in terms of application, you need not to go elsewhere because you can complete the application process in the comfort of your own homes!
Our application process for the funding of startup nonprofits is easy and is convenient; in fact, clients can complete it in as fast as 10 to 15 minutes! After they apply, they'll have 24 to 48 hours to receive the notification of whether or not they're approved.
Why Work With Us?
If you have a good place in your heart and you're looking for ways on how you can finance your startup nonprofit organization, you can approach us here at SoFlo Funding to help you raise funds to launch your nonprofit. Don't worry about the rates – we made it easy because we understand the needs of each nonprofit.
Here at SoFlo Funding, we love educating you on the funding process, whether you are a startup or an established business. So below are two of our preferred funding partners that we highly recommend. Fundwise Capital and David Allen Capital have provided the top funding solutions for thousands of entrepreneurs nationwide. You can read about them by clicking either of the two buttons below
Below are some of the loan products that you will get from our company: