Funding for Restaurant Startup
A lot of people dream of having their own restaurant. Other than the fact that it's one of the most elegant businesses, it can also be a profit-driver, too. Restaurants, when properly managed, can produce high returns in income – it can also be the reason for you becoming wealthy.
But as most businesses start, you'd need funds to startup your restaurant. You won't just need funds – you'll need a lot of patience, hard work, and sacrifice.
What's in a Restaurant Business?
Contrary to popular belief, a restaurant business is not as simple as creating a space in your property, setting up tables, and just cooking for people. That's not a restaurant – a restaurant is a more formal type of eatery which prepares food and serves them hot and usually just cooked.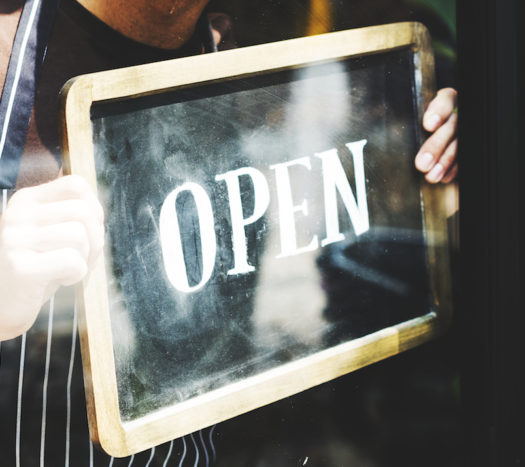 Here at SoFlo Funding, we love educating you on the funding process, whether you are a startup or an established business. So below are two of our preferred funding partners that we highly recommend. Fundwise Capital and David Allen Capital have provided the top funding solutions for thousands of entrepreneurs nationwide. You can read about them by clicking either of the two buttons below
It's the more formal way of eating and therefore, the entire establishment and everything around it needs to be as formal, too.
Financing Restaurant Startups
In looking for funds on how you can start your restaurant, you'd have to consider a lot of things first. And we're not talking about what food you want to serve but about how big of a scale you want your restaurant to be.
Preparing yourself for all types of problems would be the best way to solve them. So, before you actually look for companies that can provide funding for startup restaurants, try answering these questions first:
Do I understand the restaurant business?
Am I willing to work under the food and beverage industry?
Am I ready to sacrifice everything I know for it?
Do I need to have the money?
No. You don't necessarily have to have the money to fund your startup restaurant and it's mostly because your money wouldn't be enough – you would need help. Restaurants aren't just a typical space where tables and chairs are set, there are a lot of things that go with it.
In fact, here are some of the expenses that would be included in your computation of the startup costs of a restaurant:
Fees for Licenses and Permits
Benefits and Wages of Staff
Establishment Renovations
Restaurant Insurance
Marketing and Working Capital
Lease Costs
Initial Menu (Stock and Inventory)
Where You Should Go
In finding the right source for your startup restaurant, you have a lot of options to choose from.
Banks
Applying for a bank loan is the type of loan that bears low interest rates. However, these types of traditional loans can yield the best terms and agreements. The downside is that you'd have to wait for up to six (6) months for you to get the funds.
Investors
Another good way of acquiring financing for restaurant startup is by seeking help from investors. Unlike banks, the funds usually come fast and in an instant because the investor would have the money ready – the downside is that this could lead to you losing a percentage of your company's ownership.
Funding and Lending Companies
Compared to bank loans and investors, lending companies tend to be in the middle. Funding and lending companies won't take out company ownership; but they don't offer low interest rates. Instead, they're considered as the source that has the highest interest rates in the context of business loans.
But here with us at SoFlo Funding, you can get the best types of funding and financing for startup restaurants and other types of startup business. Our company has been committed and dedicated to provide assistance to all types of businesses in the industry – and our goal is to help those who come asking for our help.
SoFlo Funding Loan Features
When you come to us requesting for a restaurant startup financing, we'd usually ask for a couple of information and requirements first like your business plan, the credit history or credit standing you have, personal tax returns, as well as bank account statement balances.
What makes us different from other lenders is the fact that we do not charge over-the-roof interest rates on our loans. In fact, we're deemed to be the most dependable and the most considerate company, providing loans with 0% interest rates on the first months of repaying it on a secured loan.
Apply Now – Get the Results in 2 Days!
Our entire application process just takes two (2) days and from there, all the client has to do is to wait for the funds to be released. If you don't get approved of the amount you needed, you can petition and speak to our funding managers and fund advisors to have it increased.
Nevertheless, you can trust SoFlo Funding to provide the financing you need for the restaurant startup you've been looking to launch. Get the funds you need and more – never worry about starting up a business ever again!
Here at SoFlo Funding, we love educating you on the funding process, whether you are a startup or an established business. So below are two of our preferred funding partners that we highly recommend. Fundwise Capital and David Allen Capital have provided the top funding solutions for thousands of entrepreneurs nationwide. You can read about them by clicking either of the two buttons below
Below are some of the loan products that you will get from our company: