Business Funding
Thinking of a business is one thing – starting and executing it is another. An idea alone is no business, but when you decide to work for it become a reality, then that's when the real challenge starts. In your early phases of starting a business, you wouldn't worry much about making profit; instead, what you'll be thinking about is how your business can continue with the help of funding.
Do not be afraid to think about where you can find funds for your business because there are a lot of ways on how you can raise capital, funds to operate, and even funds to support it.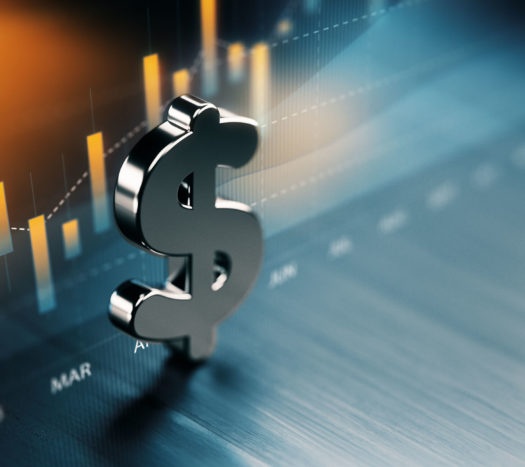 Here at SoFlo Funding, we love educating you on the funding process, whether you are a startup or an established business. So below are two of our preferred funding partners that we highly recommend. Fundwise Capital and David Allen Capital have provided the top funding solutions for thousands of entrepreneurs nationwide. You can read about them by clicking either of the two buttons below
What You Should Think About
In starting a business, it's not always about how much your business will make for that day. That's where most entrepreneurs fail – they focus on the problems of tomorrow that they forget about their current problems.
When you start, you have to think about and consider funding your business – and that's where everything should revolve at. So how do you find business funding? What possible sources can help you fund the business you plan on starting?
Business Funding Sources You Can Consider
In the business and the startup world, there are many different ways on how you can fund your startup. Some of them might be farfetched in your opinion but they are actual methods on raising capital for your business.
There are many different options like venture capitalists (VCs), angel investors, small business loans, acquiring funding and many more – but what is the best option you can take?
Funding Your Business
Comparing business funding to investor-related funding, the acquisition of funds from companies who offer them would not give you the risk of losing company ownership. Instead, you would have to pay monthly with a small portion of interest each month.
Business funding is the reason why you don't actually need to be rich to start or to let a business progress. It is the essence or the foundation of good quality management. As a matter of fact, finding funds for your business is not a problem, especially here with us at SoFlo Funding.
At SoFlo Funding, we can help you fund or finance the business you want to start. We can equip you with the finances and the funds you need for your startup or for the business you have in mind.
We Are Flexible
Our investments are of the best and the highest types – whatever type or method of business funding you need, we're sure that we'll help you. We have streamlines of assets that we can utilize for the benefit of your business. We never failed to help and assist our clients fund their businesses.
SoFlo Funding is the sole company who can make the dreams you have for your business come true. We can provide you the funds you need, and we can also assist you in strategizing for your business so that it flourishes flawlessly.
We are the best business funding providers in the region and that has been tested and proven by dozens of small and medium sized enterprises and businesses. We will be the best decision you'll ever make for your business!
Pros Of Acquiring Funds From Us
Fast Approval
With our lightning-speed approval process, you wouldn't be stuck in wondering whether or not you're approved. Apply today and know whether or not you're approved within the next few hours!
Fund Release
Should you get approved, we can release the funds in a timely manner – you wouldn't have to wait for months to get the financing you need. It can be released within the next 7 days! Regular time would be somewhere around 15 to 20 days.
Amount
We can prepare and help you in funding your business by giving as much as $500K in funding. This, of course, would have to go through a process for the determination of the amount you will be given.
Availability of Funds
Get your funds easily and keep track of them remotely. No need for you to make calls to know the status or the amount left – we have systems and programs that would help you with that!
Why We're The Best
SoFlo Funding's commitment and goal is to help businesses by funding and financing them with whatever they need. You can have a startup that you plan on launching, or a business that needs funding or financing.
We can be of assistance and you can apply fast and easy online! The business funding we provide small businesses, startups, and entrepreneurs are versatile and wide – we would never look at the type of business you have!
If you are finding it difficult to look for business funding companies, we at SoFlo Funding are always here! Enjoy the best and the fastest and the most secured processes with us!
Here at SoFlo Funding, we love educating you on the funding process, whether you are a startup or an established business. So below are two of our preferred funding partners that we highly recommend. Fundwise Capital and David Allen Capital have provided the top funding solutions for thousands of entrepreneurs nationwide. You can read about them by clicking either of the two buttons below
Below are some of the loan products that you will get from our company: