How do Lines of Credit Work
We grew up in a world where when we borrow money, we only know about borrowing from friends and family members, by using our credit cards, or by applying through a bank loan when we need funds. But as time passed, a lot of alternatives came into play, one of which is through lines of credit.
In this article, we will discuss what lines of credit are and we'll help you understand how lines of credit work. It sounds complicated and complex but when you start to understand it, you'll realize how easy it is and you might be enticed to apply for one.
What is a Line of Credit?
A personal line of credit is a type of loan or a method of borrowing money that is similar to how a credit card works. It's a type of loan that is given to both consumers and businesses that are looking for funds but aren't sure of how much they need.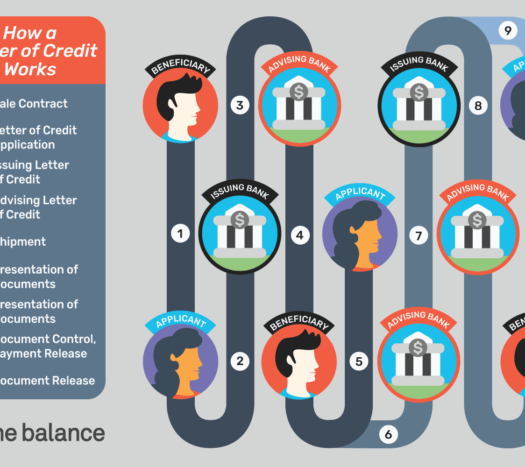 Here at SoFlo Funding, we love educating you on the funding process, whether you are a startup or an established business. So below are two of our preferred funding partners that we highly recommend. Fundwise Capital and David Allen Capital have provided the top funding solutions for thousands of entrepreneurs nationwide. You can read about them by clicking either of the two buttons below
Usually, lines of credit are taken by people who aren't sure of the funds they need.
How do Lines of Credit Work?
How lines of credit work is simple; a bank or a financial institution would provide a borrower funds but not a specific amount like how loans work. Just like a credit card, the borrower can withdraw from the pool of funds and will be obligated to pay the amount he or she borrowed plus the rate.
For instance, if the borrower wanted to open $25K in a line of credit, the lender would finance it. Then, within that amount, the borrower can take whatever he or she wants. The interest would be incurred to the money withdrawn, not to the whole $25K.
It's just like a traditional loan but it's different in terms of the repayment, how the interest rates are calculated, and how it's given to the borrower.
The cycle usually goes like this – the amount of money will be available for the borrower – when the borrower borrows a certain amount, they'd have to pay that amount with interest – then, they'll be able to borrow again as long as it's within the limit.
Secured Lines of Credit vs. Unsecured Lines of Credit
Now that we were able to answer how lines of credit work, it's also worth noting that just like loans, lines of credit has two (2) types too, unsecured and secured. An unsecured line of credit, basically, is the type of LOC that doesn't require a collateral. The Secured LOC is the one that is – it's basically the same as a loan.
What You Should Get
If you're applying for personal loan, then the better option would be the unsecured line of credit because there'll be nothing on the line. If you are looking to apply for business lines of credit, going secured would be better because there'll be:
Better Interest Rates
Higher Credit Limit Amounts
More Flexible Repayment Terms
Not a lot of companies are capable of providing high credit limit amounts because of the fact that lines of credit work the same way as how a credit card does. But here with us in SoFlo Funding, you need not to worry about interest rates because we're deemed to be the lending company with the lowest interest rate across the entire market.
Unlike other lenders, we worked hard and strived to develop our own programs and systems so that the evaluation and assessments are dealt with faster and more efficiently. With our secured loans and lines of credit, we can put up a deal wherein you would not pay a cent for interest rates for the first 9 to 21 months!
How Clients Can Apply
For the lines of credit that we offer, applying is easy. In fact, it can be broken down into the following steps:
Apply through our online application portal
Input all required information
Wait for the approval which will be within one (1) to two (2) days
When approved, prepare all the needed documents

Proof of Income
Address Proof
Identification Cards
Personal Tax Return
For Business: Proof of Business
For Business: Cash Flow Statement
For Business: Business Tax Return

Then you just have to wait for a matter of days for the funds to be available! It's usually anytime between 14 to 21 days – but some of our clients reported that they were able to get it within seven (7) days!
Why Go With SoFlo Funding?
If you're left dumbfounded as to how lines of credit work, we at SoFlo Funding can inform you of everything you need to know about it. We've assisted thousands of our clients, both consumers and business clients in saving money with the low interest rates we offer!
All of our funding managers, experts, and funding advisors are open to negotiate with you with the line of credit that you require!
Here at SoFlo Funding, we love educating you on the funding process, whether you are a startup or an established business. So below are two of our preferred funding partners that we highly recommend. Fundwise Capital and David Allen Capital have provided the top funding solutions for thousands of entrepreneurs nationwide. You can read about them by clicking either of the two buttons below
Below are some of the loan products that you will get from our company: