Startup Funding For Companies
If you are an aspiring future company owner, then your first few steps are vital. Being an entrepreneur is rewarding, but it has its fair-share of hardships and obstacles as well. Starting a company does not require you to be rich nor does it require you to be an heir of an empire – what you need is determination, ambition, and the belief that your company will do well.
There are numerous ways on how you can finance and fund startup companies and it usually involves asking for help from family members, investors, and even those who want to acquire partnerships from you.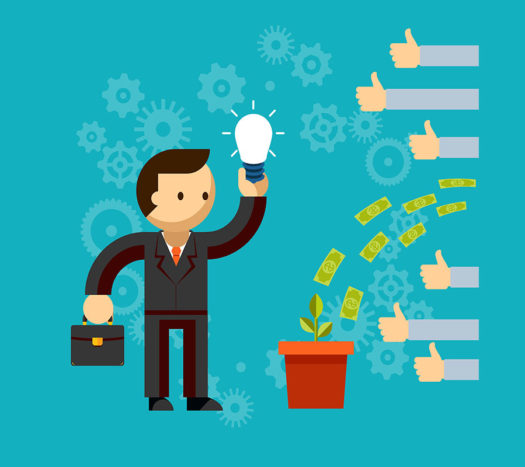 Here at SoFlo Funding, we love educating you on the funding process, whether you are a startup or an established business. So below are two of our preferred funding partners that we highly recommend. Fundwise Capital and David Allen Capital have provided the top funding solutions for thousands of entrepreneurs nationwide. You can read about them by clicking either of the two buttons below
Using Your Personal Savings or Credit
You, as the owner of the startup company, always have the option to utilize and maximize the resources you already have. It's never wrong to go and dig up personal savings or some from your credit as a way to fund your startup company – the only thing you need to consider is the fact that when you lose, your savings are lost with it.
That's why it is always ever a recommendation to use personal savings or credit unless it is in dire times of need.
What are Other Options?
Other than the option of shelling out some of your own savings, you always have the option of looking for other people who can believe on the ideals and goals of your company. In fact, here are a few of the most used was of startup funding companies:
Convertible Debt
From a group of investors, liquid is something they don't necessarily look at as profit. As a matter of fact, they'll willingly trade interest payments to equity or some type of stock in the long-run – that's what convertible debt is.
Say you know a person, an investor, or an investor group and you come to an agreement that you'll be paying the loan or the debt via interest payments but there's also an agreement where the investor or the group will take ownership of your business.
You'll get the financing for your startup company but you run the risk of losing some of its ownership.
Partner Financing
Probably one of the most flexible and the most appealed-to options is partner financing. With partner financing, you don't have to worry about paying interest payments for your loan or debt – you get the funding for your startup company but in return, the business or the person you owe that capital from has special access to your company.
The special access will depend on the restrictions and conditions you'll set; but most usually, it's going to circle around:
Staff distribution
Special access to services and products
Privilege to your products and services
Ultimate Sale
Combination of any
Other forms of access
Venture Capitalists
While partner financing sounds too good for you, venture capitalists might be another good option. There are over hundreds of venture capitalists out in the US alone and all of them sound too good to be real.
In VCs, you have to be prepared to pay back their action of raising capital for your startup company by giving a percentage of the ownership to the capital. The good thing about this agreement is that investors in a VC can help you in making crucial and essential decisions – which can ultimately help you in the long-run.
Crowdfunding
What other way can you raise funds without needing the help of hungry investors like yourself? Are you confident with the product or the service you are to offer? Then open it as a crowdfunding investment and introduce what you offer to young investors!
Crowdfunding usually is a way to fund or finance startup companies in a smaller sense. Compared to an Angel Investor, crowdfunding will need a large pool of investors that you would have to repay in interest terms.
At SoFlo Funding, you wouldn't be troubled with interest rates nor will you get stabbed and chopped by the large share we'll ask for. We've helped grow and assist more than a hundred companies and we're more than satisfied with the returns.
Our investments are key to whatever business you have – whatever niche or industry you plan on penetrating, we'll be more than happy to help you kick start it!
We Are Flexible
Do you have your own terms on how you want to settle the capital we have raised for you? No problem! We are open for negotiation! We are certain that we'll be able to allow your company flourish and you will never ever see a problem in startup funding your company again.
Our doors are open to all entrepreneurs who are seeking help by financing their startup companies. Be prepared for the best, the most effective, and the most experienced investors in the market. We wouldn't just help you financially – we'll aid you in terms of management and handling, too!
Here at SoFlo Funding, we love educating you on the funding process, whether you are a startup or an established business. So below are two of our preferred funding partners that we highly recommend. Fundwise Capital and David Allen Capital have provided the top funding solutions for thousands of entrepreneurs nationwide. You can read about them by clicking either of the two buttons below
Below are some of the loan products that you will get from our company: