SBA Loans Types
The Small Business Administration (SBA) is a government body and agency that is tasked to support and give a hand to small businesses that are starting and that are looking for funds for expansion and for development. This initiative by the government is for them to be able to assist these small businesses so they can produce jobs around the country.
Based on the report of the SBA, small businesses create a total of 1.5 million jobs every year. This translates to 64% of new jobs in the United States in a specific year. So the reason why there is an SBA is for jobs to flourish – so that many people will be able to enjoy employment.
Under the umbrella of the loans of the SBA, there are a total of six (6) different types of loans that they offer. In this article, we will be closely looking at them and we'll see if any of the SBA loan types are the ones for your business.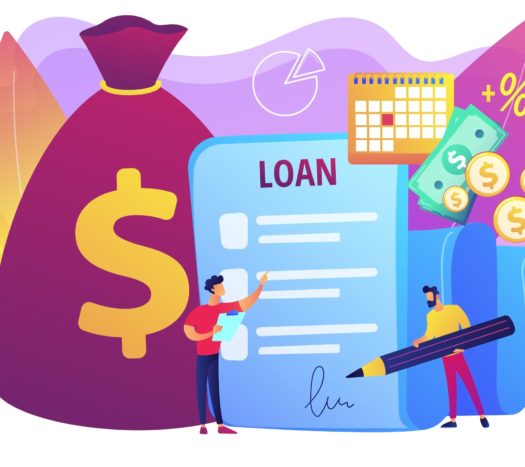 Here at SoFlo Funding, we love educating you on the funding process, whether you are a startup or an established business. So below are two of our preferred funding partners that we highly recommend. Fundwise Capital and David Allen Capital have provided the top funding solutions for thousands of entrepreneurs nationwide. You can read about them by clicking either of the two buttons below
The Problem with SBA Loans
The SBA is a remarkable agency, responsible for some of the success that small businesses are enjoying but there's just one problem – and it is with the approval rate. The SBA is strict when it comes to the requirements and the qualifications.
This means that only the most qualified businesses have the chance to apply and be approved for any of their loans. Those that are just starting, or those who really need help might not have the chance to.
The Types of SBA Loans
The six (6) SBA loan types are:
SBA 7(a) loans
Considered as the most popular of all the loans, it can provide a capital of up to $5 million. It's most popular because the funds can be used from starting a new business, purchasing equipment or assets, or even business expansion.
SBA Microloans
This is for small businesses that are in dire need of working capital, but substantially smaller in amount. It could be just for a simple purchase of equipment, or opening a new site or office.
SBA CDC or the 504 Loan Program
Now compared to the other loans, this is the type of SBA loan that focuses on the purchasing of real-estate. It's a loan that is a combination of contributions from the borrower, the CDC, and a private lender.
SBA Disaster Loans
Probably the loan you never want to apply to, the SBA Disaster Loan is the type of loan given to companies that have been struck by a natural disaster. But companies aren't the only ones who can be approved of this loan – homeowners, too!
SBA Export Loans
From its term, this type of loan is open to businesses that have plans of going overseas. It's given especially to businesses that are in need of funding for their activity offshore as it's better for the economy.
SBA CAPLines
Lastly, the SBA CAPLines is the type of loan that is for companies that need a line of credit that can be opened for usage again. It offers a revolving credit to pursue regular payments that can be a preparation for future costs and expenses.
All of these types of loans that the SBA offers are definitely wonderful. It's just that, the requirements and the qualifications are hard to meet. Most usually, only well-known ad well-established businesses are the ones they approve. This leaves starters and new businesses a slim chance of being approved.
No other company has the same types of SBA loans but here with us at SoFlo Funding, we can help you finance or fund your business. We are the company that has caught all businesses that faced rejection from SBA – and we never disappointed them.
In fact, many of our clients thought that the programs and benefits we offer are better than theirs! We have worked hard to come up with these investment plans and repayment terms.
We Have Better Rates
Considering that we are a lending company, the amount of loans as well as the terms we have are considerably good – would clients tell us that our programs are better if it weren't?
For instance, a secured loan can get you a 0% interest rate for the first 10 to 21 months of your term! So if you only have a 2 year term, you'll only pay for interest for 3 months! In addition to that, the amounts we approve can be upwards of $500K – definitely sufficing to what you and your business needs!
With SoFlo Funding, you wouldn't regret that you got rejected with that SBA loan – we have a lot more to offer. Our terms and repayment plans are flexible, and you get the chance to apply for another loan if you wish to!
You can treat us here at SoFlo Funding as your business partners and affiliates – we'll help you in terms of placing the funds that you need without any extra fees!
Here at SoFlo Funding, we love educating you on the funding process, whether you are a startup or an established business. So below are two of our preferred funding partners that we highly recommend. Fundwise Capital and David Allen Capital have provided the top funding solutions for thousands of entrepreneurs nationwide. You can read about them by clicking either of the two buttons below
Below are some of the loan products that you will get from our company: