MCA Business Loans
New business owners who are in need of funds might be thinking about a couple of options for them to acquire or get the financing they're looking to get. They could be thinking of:
Bank Loans
Credit Union Loans
SBA Loans
Investors
Lending Companies
These are the most usual and typically, the regular options that business owners take whenever they need funds. The reason for them needing the funds could be anywhere from starting a business, funding the business, paying company bills, and even expanding the business.
But are these the only options business owners can take for them to get funds? Fortunately, no, these aren't the only sources of funds that business owners can take advantage of. In fact, there are a lot of alternatives of taking on and applying for loans.
One of which is through a Merchant Cash Advance (MCA). We will be discussing what an MCA is and what MCA business loans are, too!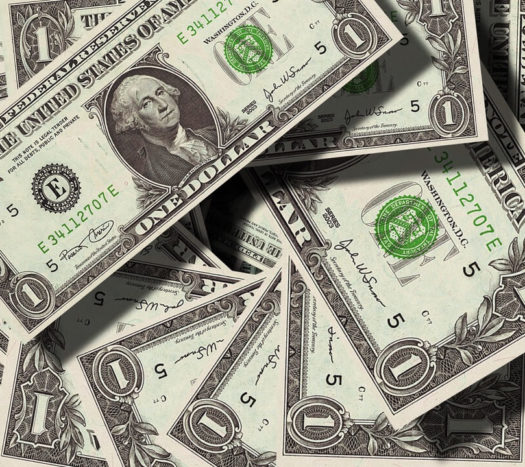 Here at SoFlo Funding, we love educating you on the funding process, whether you are a startup or an established business. So below are two of our preferred funding partners that we highly recommend. Fundwise Capital and David Allen Capital have provided the top funding solutions for thousands of entrepreneurs nationwide. You can read about them by clicking either of the two buttons below
What is a Merchant Cash Advance?
In its simplest terms, a merchant cash advance is a type of funding technique that can be used by a business to get a lump sum amount of money in exchange for future recurring sales. This type of cash advance is best for businesses in the retail industry or those who sell products and services.
A few important factors about an MCA include:
The repayment of an MCA would usually be a daily, weekly, or even a monthly payment
There are a lot of providers and you can find them online
Repayment is not through interest rates but factor rates
If a business requires funds, then that specific business can apply for MCA business loans and get the funds they need to suffice the financial needs of the business.
Requirements for MCA Business Loans
An MCA business loan is a good alternative to loans and loaning programs that have strict requirement and credit score assessments as well as certain processes that take months for it to get approved. The usual requirements for a business loan through an MCA would be:
Bank Statements
Credit Card Statements
Credit Score and History
Business Tax Returns
Proof of Identity
Proof of Business
When an MCA Business Loan is Not For You
An MCA loan is perfect for businesses in the retail industry especially if they're looking to expand e.g. establish another store or office, etc. The downside of an MCA is the fact that the factor rates might be higher than what most business owners expect.
Although the usual factor rates would be just in the ranges of 1.1 to 1.5 percent, it's a big thing if you look at it. For instance, borrowing $25,000 at a 1.25 factor rate would mean that you have to pay them back $31,250; whereas the $25K is the principal amount you loaned and the $6,250 is the factor rate.
It's costly, and it's only effective if you are in dire and in an urgent need to finance your business. But if we were to talk about the application process and the requirements, it's lenient.
You might think of MCA business loans as a joke because of its ridiculously and unorthodoxly high interest rates. So if you need a business loan, you can absolutely apply for our business loan here at SoFlo Funding.
The loans that we offer our business-owner clients are lenient and the rates are not that high. Even if it's an unsecured loan, we beat other companies and other industries in the rates of the loans that they apply for.
Why SoFlo Funding?
Throughout our time in the industry, we have developed and innovated our own programs and systems, making us one of the best and the fastest lending companies to provide results to our clients. Within 48 hours, you can expect the alert or the notification to come – you don't have to wait for weeks just like how you do with banks, credit unions, and with the Small Business Administration (SBA) – you don't have to suffer that long.
With SoFlo Funding, you can get the results in as fast as a day and you can receive your funds as well faster – there were clients who reported that they were able to get theirs within five (5) business days!
If you need urgent cash and you need funds to supply for your business, we got you! We provide funds that can go higher than $100K and give you the same – even better – rates than what MCA business loans have.
Complete our application and get your funds immediately. We value our clients' time, that's why we're urgent and that is the main reason why SoFlo Funding remains seated at the top of the industry's ladder. Apply for a business loan from us now and never worry about getting funds ever again!
Here at SoFlo Funding, we love educating you on the funding process, whether you are a startup or an established business. So below are two of our preferred funding partners that we highly recommend. Fundwise Capital and David Allen Capital have provided the top funding solutions for thousands of entrepreneurs nationwide. You can read about them by clicking either of the two buttons below
Below are some of the loan products that you will get from our company: