Equity Lines of Credit Rates
A line of credit is a type of loan or a method of borrowing money where the lender provides a borrower with the amount they need but it's not given to them in a lump sum amount. It's going to be under a revolving line, just like how a credit card works.
From the pool of funds provided by the lender, the borrower can take and withdraw funds as long as it is within the limit. Then, whatever amount the borrower takes or withdraws, that'll be the amount they'll have to repay plus an interest added to the principal amount.
Just like loans, lines of credit have some sort of option where the borrower can setup a collateral, too – and it's called an equity line of credit.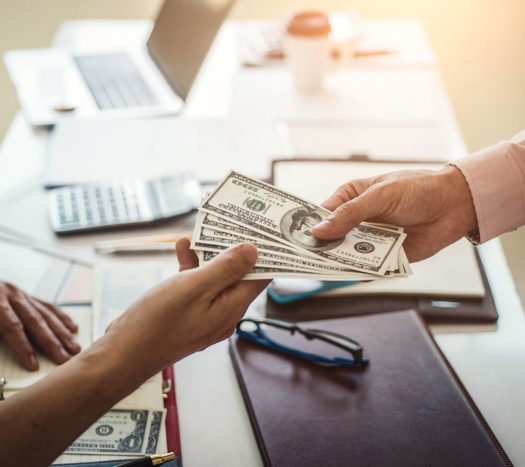 Here at SoFlo Funding, we love educating you on the funding process, whether you are a startup or an established business. So below are two of our preferred funding partners that we highly recommend. Fundwise Capital and David Allen Capital have provided the top funding solutions for thousands of entrepreneurs nationwide. You can read about them by clicking either of the two buttons below
What's an Equity Line of Credit?
An equity line of credit is a type of LOC wherein a collateral has been put in place. This allows the borrower to ask for higher funds, usually against the value of the security or the collateral that has been put down.
One of the most common types of LOC would be the home equity line of credit or HELOC. This type of LOC is a type of credit where you'll be putting your home or your house as the security or the collateral for the loan.
Why Apply for a HELOC?
Akin to how secured loans work, placing a security on the loan you're requesting can put you in a position where you can ask for larger amounts of loan – and in this case, credit. A HELOC is chosen by borrowers if they're looking at big expenses like:
Purchasing a real estate property
Acquiring a business or land
Or applying for any other type of major asset or property
A HELOC usually has lower interest rates than other common loan types and in some cases, the tax on the interest could be taken out our deducted. Those are the main reasons why people choose this over other sources or options of borrowing money.
Now that we know how HELOC works, what about the equity lines of credit rates?
Rates of Equity Lines of Credit
The rates of equity lines of credit would be different depending on the collateral that would be put on the line. For instance, the current HELOC rates would be somewhere around 2.9% to 21% and this will still be based on the creditworthiness of the borrower.
So in technicality, the rates of secured credit lines would still vary on the security offered and the credit score and credit standing of the borrower.
Where You Can Get a Good Rate
Good equity lines of credit rates are hard to find – they rarely provide low interest rates especially if the borrower's credit score and standing is not that reliable. Therefore, borrowers with a credit standing of below the "good credit" area would have a hard time finding low equity lines of credit rates.
But don't worry because here with us at SoFlo Funding, we prepare and we provide good rates for equity lines of credit. It has been our goal, our mission to help and support consumers and even our business clients by granting them loans that have low interest rates.
Although we're a funding company and it has been the stereotype that lending companies offer higher interest rates than the usual financial institutions and providers, we have our ways on how we help our clients.
Our Application Process is Fast and Easy!
If you're fed up with the long processing offered by banks, then you must hate waiting. Applying for a loan is a sign that you need the money, and you need it urgently. That's' why here with us at SoFlo Funding, we stick to our fast and easy application processes so that our clients can get the amount they need with urgency.
When you apply for our equity lines of credit, you can expect to receive it within 30 days from the date you were approved. That's a lot faster than the processing offered by banks which are usually 3 to 4 months before they release the funds.
I Have a Bad Credit, Can I Still Apply?
If you're looking for the best and the lowest rates for secured lines of credit, approach us here at SoFlo Funding! We'll definitely get you the best rates even if you have an average credit score – you can count on us to help you save hundreds of dollars monthly by not requiring you to pay high interest rates.
We have our workaround ways on how we can grant people with poor or bad credit normal and even good rates for equity lines of credit applications they're looking forward to. Thousands of people and businesses have trusted us, you can, too!
Here at SoFlo Funding, we love educating you on the funding process, whether you are a startup or an established business. So below are two of our preferred funding partners that we highly recommend. Fundwise Capital and David Allen Capital have provided the top funding solutions for thousands of entrepreneurs nationwide. You can read about them by clicking either of the two buttons below
Below are some of the loan products that you will get from our company: