Business Lines of Credit Interest Rates
As most of us are aware of, the rates of business loans compared to personal and consumer loans tend to be better and lower. This is because most of the time, business loans have collaterals and securities tied to the loan.
The same idea goes for lines of credit – the interest rates on business lines of credit are a lot better, cheaper, and more reasonable than personal lines of credit. The usual securities put up against business lines of credit are real estate properties. It could be land, homes that are occupied, and even unoccupied homes.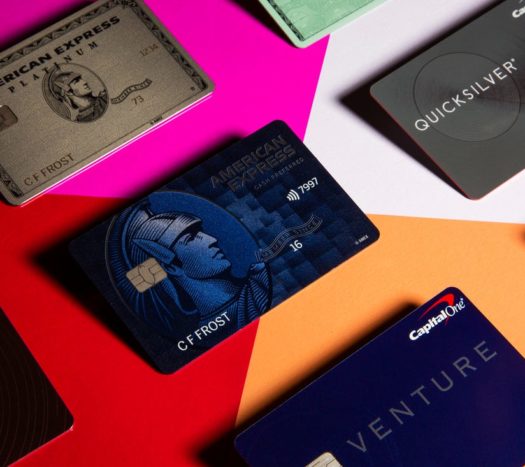 Here at SoFlo Funding, we love educating you on the funding process, whether you are a startup or an established business. So below are two of our preferred funding partners that we highly recommend. Fundwise Capital and David Allen Capital have provided the top funding solutions for thousands of entrepreneurs nationwide. You can read about them by clicking either of the two buttons below
Usual Rates for Business Lines of Credit
Although most of the time, the interest rates vary from institution to institution, there are bases on how much the interest rates are for business credit lines. But, there are bases on how the interest rates are put on business credit lines.
Some of the most common factors in determining how much the interest rates on business credit lines should be dependent on:
The Market
The interest rates of business lines of credit are typically based on what the market's current situation is. So for instance, how much you've drawn this month could have a different interest rate next month even if the same transaction was done.
Credit History
Credit scores and standings aren't just for the approval of a loan, it is a tool used to determine how much a borrower deserves to be given, too. In terms of the interest rates on business lines, the credit standing of the business would be one of the most influential and impactful factors.
Loan Features
Another thing that most people fail to look at is the features of the loan. Since business lines of credit are most likely creditworthy and are most likely to pay, they'd have lower interest rates. However, that is not always how it goes.
Most business credit lines have low interest rates because a collateral is set on the line. This is what makes the interest rates of most business loans lower.
Determining the interest rate of business lines could be a shot at the moon – so the best thing to do is to communicate with your potential lender and ask them about how the interest rates on business credit lines are.
You can't rely and assume how much a specific lender's interest rates are because they are all different. It's rare that companies share the same calculations on how much they charge for the rates of the loan they offer.
What Options You Have
So do you want to apply for business credit lines instead of going for the traditional loans? Are you sure about applying for an LOC in the sense that it would be more effective and more beneficial than a lump sum loan amount?
If you're looking for different options on where you can get the best business lines of credit rates, then you need to be considering banks and credit unions. They're the institutions that provide the lowest interest rates. It's just that, the processing time they have with almost all of the types of their loans take more than 2 months.
Should you be in dire need of a business credit line and you need it urgently, you can try and apply for ours here at SoFlo Funding. We're a funding company who caters to regular consumers, businesses, business owners, and entrepreneurs.
We offer loans, lines of credit, and even collateral-based loans to our clients. Our business credit lines are deemed as one of the best in the market because we have a considerable way of providing loans to your clients.
Our Digitized Procedures
The application process we have for our business lines of credit can be done and completed online. You, however, have to provide sufficient and enough documentation and information about your business so that you can get more chances of being granted lower interest rates.
Have a collateral that you want to put between the line of credit you're applying for? We can get you a no-interest loan for the first months or purchases! Get approved in less than 2 days when you apply through our online application portal.
From there, you can talk and speak with our funding managers, experts, and funding advisors about how you want the loan to go down. You can negotiate terms, you can tell them about the funds you need – you can even try making the business credit line more flexible.
If you are already exhausted in looking for the best and the lowest interest rates for business lines of credit, then we here at SoFlo Funding are prepared to give you the rates you deserve. Our goal is to make sure that all our clients gain the confidence as well as the comfortability with us.
Apply for our business lines of credit loans and get the best rates with us in the market!
Here at SoFlo Funding, we love educating you on the funding process, whether you are a startup or an established business. So below are two of our preferred funding partners that we highly recommend. Fundwise Capital and David Allen Capital have provided the top funding solutions for thousands of entrepreneurs nationwide. You can read about them by clicking either of the two buttons below
Below are some of the loan products that you will get from our company: