How to Get Small Business Loans
Businesses require an abundant amount of patience, dedication, and will and for that to happen, business owners need to be disciplined. All business owners are aware that it's not always rainbows and butterflies when it comes to business – there would be gloomy and rainy days.
In moments where you, as a business owner, need help to raise money for your business for sustenance, you would not be able to always rely on the things you knew. Seeking help from banks might not be the best or the fastest way to go – and asking help from your friends or family members could spark a lot of issues. So what do you do?
What other options or sources are there? What efforts can you take? How to get small business loans? There are numerous options on how to get small business loans and in fact, we at SoFlo Funding are here to help.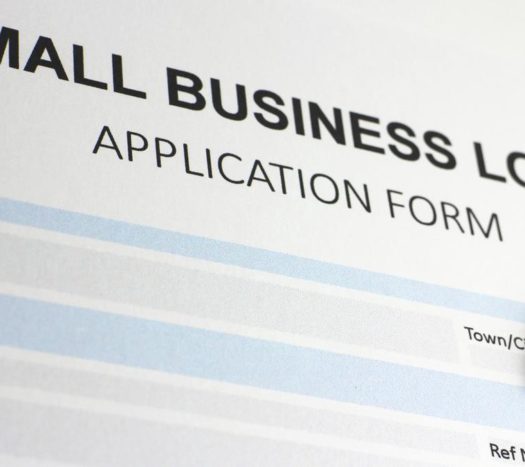 Here at SoFlo Funding, we love educating you on the funding process, whether you are a startup or an established business. So below are two of our preferred funding partners that we highly recommend. Fundwise Capital and David Allen Capital have provided the top funding solutions for thousands of entrepreneurs nationwide. You can read about them by clicking either of the two buttons below
What SoFlo Funding Is
SoFlo Funding is a company who can help you get small business loans – and we can help you with it fast. Do you need urgent funds to finance your small business? Do you need to raise money to settle some bills and some payroll responsibilities? Whatever reason that might be, SoFlo Funding is ready to help you.
We are the go-to company of small businesses in the region and we are starting to make a name for ourselves in the country. Though new, all our clients have trusted us and our ways whenever they needed help in funding their businesses.
Our Application Processes
If you are a business owner, you know that your time from other things is just limited. That's why as much as possible, you want all other things to go smoothly and flawlessly. And that's what we here at SoFlo Funding is dedicated to doing.
The application process we offer is definitely easy and doable – the best part about it is that you don't have to go anyplace else! You can complete it fast while you're just at home sitting down! All you need to have is a working laptop, computer, or even a smartphone and an Internet connection!
Are you tired of asking how to get small business loans? Then we got all the answers you need! Finish our application form within minutes and get pre-approved right after!
Fast Approval and Ease Of Transactions
Some other companies usually have tedious and insignificant application processes and that's why they take a while to approve their clients. But with SoFlo Funding, you just have to wait for 24 to 48 hours and you'll know what the results are!
No other company can approve as fast as us!
From the time you get approved and you finalize an agreement with us, you can count as little as 14 to 21 business days and you'll be able to get the funds. There are times when our clients get it in as fast as 7 days! Our lightning-speed approval process will definitely make you love us more!
The funds you need for your small business will be deposited to an account you give us! No need for you to visit someplace else!
Why SoFlo Funding?
You might think that all small business loan companies offer the same thing but SoFlo Funding is among one of the best companies. In addition to our easy and convenient application processes, many of our clients regard to us as the most flexible company who can get them the small business loans they need!
SoFlo Funding can give you as much as $500K in funding and you decide when you want it to be repaid. Our funding managers, experts, and advisors will guide you but you still hold your fate on when you want to repay it.
Although we wouldn't be able to help you with your business – like how you manage, run it, and how you organize it, we have a team of funding experts and advisors as well as accountants who can help you maximize the funds that you will receive from us.
With our robust, modern, and technologically-advanced equipment, systems, and programs, you can be sure that all of your data and information are safe. One of our goals is to make sure that our clients' data and information are kept in the best and safest places.
SoFlo Funding can answer your question as to how to get small business loans – whatever type of startup or small business you have, just approach us and allow us to evaluate and assess your application. Never wait for months again to receive the funds you need for your small business. Apply for our small business loan now and have the results ready within a few days!
Do not be stressed with how you can get small business loans ever again – we will always have your backs!
Here at SoFlo Funding, we love educating you on the funding process, whether you are a startup or an established business. So below are two of our preferred funding partners that we highly recommend. Fundwise Capital and David Allen Capital have provided the top funding solutions for thousands of entrepreneurs nationwide. You can read about them by clicking either of the two buttons below
Below are some of the loan products that you will get from our company: