Lines of Credit Loans for Bad Credit
The idea of loans and lines of credit is to lend money to people who need it. One of the most influential things that would determine a client's chance to be approved is with a credit score. Unfortunately, only 58% of Americans fell under this category, having a credit score above 703.
That being said, the remaining 42% had a credit score that's close to good but was not enough for them to be part of it. A credit score is a way of determining a person or a business's creditworthiness and their attitude in terms of repaying. This is why banks and lenders look at this as one of the determining factors for loan approval.
Lines of Credit Overview
A line of credit is an alternative to traditional loans. It's when a lender approves a borrower of an amount and the borrower would be eligible to take or draw out funds from that pool as long as it's within the limit. It's just like a loan, it's just that, it's revolving – it works like a credit card.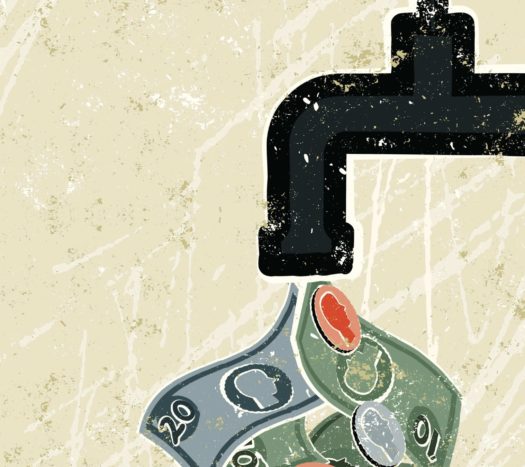 Here at SoFlo Funding, we love educating you on the funding process, whether you are a startup or an established business. So below are two of our preferred funding partners that we highly recommend. Fundwise Capital and David Allen Capital have provided the top funding solutions for thousands of entrepreneurs nationwide. You can read about them by clicking either of the two buttons below
Similar to loans, financial institutions consider a client's credit standing or credit score to be the primary factor of approval. So, people with poor or bad credit would most likely find it difficult and challenging to apply for loans and for lines of credit.
How do People Get Bad Credit Scores?
You might be wondering – why do some people have awful credit scores? What it is that they've done to deserve this below-the-threshold credit score? There are several reasons why people grow with bad and poor credit scores.
Having the Wrong Credit Card
Most people run into this problem most often than not and when they do, they find it extremely difficult to deal with. When you get and apply for a card, make sure that the interest rates, terms, and repayment are all within your capabilities.
Late Payments
This is one of the main reasons why people have bad credit. Paying late for your financial obligations can curb your credit score – and it can be a serious impact that can lead to long-term problems and troubles with your credibility.
Minimum Monthly Payments
Most people think that always paying minimum monthly payments is fine. It's fine for as long as you don't forget to pay the exact amount you borrowed in the first place. This is especially common in credit cards as well as lines of credit.
How Can People with Bad Credit Apply for Lines of Credit?
There are several banks and financial institutions that provide lines of credit for bad credit clients and people. These institutions' goal is to help, assist, and support people in terms of improving their credit ratings and their credit scores.
Companies like us here at SoFlo Funding are one of the companies many people can trust when it comes to lines of credit applications. We have a lot of programs for our loans and lines of credit even poor credit clients.
Why we Accept Clients with Bad Credit
Not all bad credit ratings are intentional – most of the time, it's because they forgot to make proper payments, they chose the incorrect credit card, and the like. SoFlo Funding is one company who can provide these types of clients the support and the assistance they need by providing the funds needed.
Consumers and business owners who come to us for lines of credit, even if they have credit standings that are not attractive, get a chance to be approved. We utilize highly advanced systems, technologies, and software for us to be able to properly select and choose the perfect program for this.
Do These Programs Have High Interest Rates?
Many people would think that our lines of credit for bad credit clients would have skyrocketing rates – they won't. Most of the time, when our clients apply to us, they get the moderate amount of interest rates for their credit lines, far from what other companies are able to provide.
In fact, when a client with a bad credit applies for our lines of credit and declares a security through a collateral, we might even provide them with the best options and rates that we can provide!
SoFlo Funding is a company you'd want to work with when it comes to funding and lending. We never failed to provide our clients with the deals and the credit limits that would not be beneficial or helpful for them.
So if you have a bad or poor credit, try applying for any of our lines of credit programs. We would definitely help you out by working on alternatives or working around this problem. We at SoFlo Funding, can be the company you'll trust for every time you would need funds and money either for personal or business needs.
Here at SoFlo Funding, we love educating you on the funding process, whether you are a startup or an established business. So below are two of our preferred funding partners that we highly recommend. Fundwise Capital and David Allen Capital have provided the top funding solutions for thousands of entrepreneurs nationwide. You can read about them by clicking either of the two buttons below
Below are some of the loan products that you will get from our company: