Small Business Loans For Woman
Contrary to popular belief, businesses aren't not just for men, in fact, woman has their pass in the world of business and investments, too. Although most of us know that the business industry is dominated by men, there are a lot of businesses that are owned by women and it's something that most of us keep on forgetting.
There are some women who are far richer, wealthier, and more successful than men in terms of running businesses. But just like whatever circumstance, women-owned businesses need help in funding and financing, too. However, the statistics were clear about women not being able to loan largely like how men do. Based on research, only one (1) out of four (4) women ask for small business loans. Generally, they ask about $35,000 less than what males do.
That's not a bad part, and you want to know why? Because statistics also state the fact that women-owned businesses have and drive more profit than male-owned businesses. If you are a woman, you have a small business, and you're looking for help in funding it; we at SoFlo Funding are here for you.
At SoFlo Funding, no matter what type of business you have; whether it's woman-owned or male-owned, we are ready to help as long as it meets our requirement.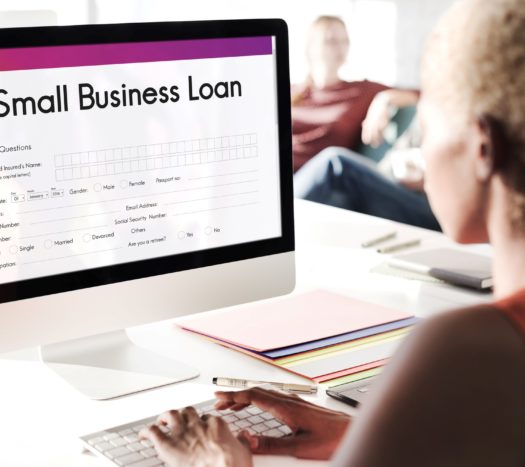 Here at SoFlo Funding, we love educating you on the funding process, whether you are a startup or an established business. So below are two of our preferred funding partners that we highly recommend. Fundwise Capital and David Allen Capital have provided the top funding solutions for thousands of entrepreneurs nationwide. You can read about them by clicking either of the two buttons below
Who We Are
SoFlo Funding is a company who does not look at gender when we approve loans. If you are looking for small business loans for women, then we might just be the best option you have. Unlike other companies, we treat everyone fairly – with the same amount of respect.
The small business loans for women we offer are something we offer men as well – everything is equal and we don't base criteria on gender! The investment terms and opportunities we offer are vast and versatile; that it can be negotiated!
What We Look At
Similar to other small business loans, we look at the things that we could turn to for us to evaluate and assess a certain business's capability of paying. We never look at the kind of business, the gender of the owner, or technically whether or not it's going to be a multi-million dollar company.
However, for small businesses, we look at certain important factors such as:
The longevity of the company or how well it blended into the market
Monthly income or revenue
Potential to have expansion
Those are the things we look at whenever we grant small business loans for women, and for men, in that matter. For startups, on the other hand, we look only at the things that could mean and make a lot of sense because they have little-to-no records in the industry yet. So, the factors we look for include:
Their history with other lenders
Credit score and credit standing
Business plan and business projections and goals
Why Work With Us?
The simple answer is because even if you're a good business manager, you wouldn't be able to handle it on your own. You may be good in management and in designation of tasks – you might be good in terms of how you run your business but when you're starting, you might just not have enough resources to be able to.
We are the leaders in the business funding industry because our approval rates are higher than most companies. With a high-approval rate, it means that we approve more clients than others! We have the most advanced, the latest, and the highest form of technology that help us in our decisions in approving our clients.
Our services are open to all types of business whether it's a new-founded small business, a startup, a business that has been operating, or a failing business – we got you! SoFlo Funding is a company who provides aid to businesses that are owned by either men or women!
At SoFlo Funding, whether you are a man or a woman, we'll help you get the funding and the financing that you need for your small business. Our mission is to help all business owners who are in dire need of help.
Get the funds fast and efficiently without waiting for more than 3 months! SoFlo Funding is a company who you can trust and depend on – we can provide the funds you need; we can even exceed whatever you expect!
We defy the stereotypes and we don't give anyone special privileges. All business owners, all our clients are equal in our eyes and we treat everyone the same. SoFlo Funding is your partner; the company who can give you a piggyback for you to be able to run your business.
Looking for small business loans for women? Don't hesitate to approach us at SoFlo Funding! We'll be more than happy to help!
Here at SoFlo Funding, we love educating you on the funding process, whether you are a startup or an established business. So below are two of our preferred funding partners that we highly recommend. Fundwise Capital and David Allen Capital have provided the top funding solutions for thousands of entrepreneurs nationwide. You can read about them by clicking either of the two buttons below
Below are some of the loan products that you will get from our company: