Small Business Funding
Are you a business owner that needed a bit of funds for your small business's operations? Have you had the experience of being cash-strapped and felt like you have nowhere else to go? In the case of funding small businesses, there are a lot of options on how you can raise the funds you need for your business.
Your reason can range from simple funding of your business for working capital; or it could go as far as business growth and expansion. Whatever reason it might be, there are different options you can consider.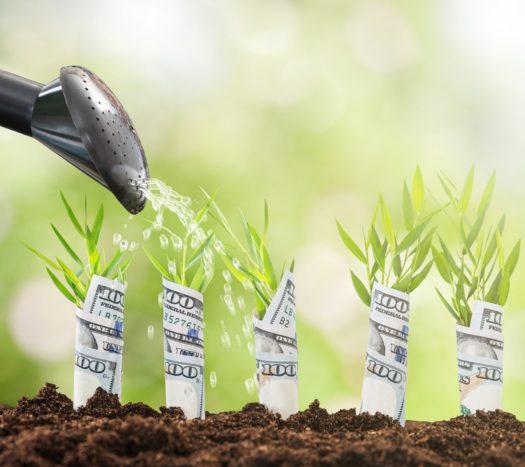 Here at SoFlo Funding, we love educating you on the funding process, whether you are a startup or an established business. So below are two of our preferred funding partners that we highly recommend. Fundwise Capital and David Allen Capital have provided the top funding solutions for thousands of entrepreneurs nationwide. You can read about them by clicking either of the two buttons below
What Owners Need to Consider First
When entrepreneurs decide that they need funding, they can't go straight into the topic of finding an institution that can lend them the money they need. Before everything else – even before assembling and preparing documents – business owners are recommended to figure out a couple of things first.
What they'll be using the funds for
How much they plan on raising
How long until they can repay the loan
How much they're willing to go just to acquire the funding
Usual Reasons Why Small Businesses Need Funding
Contrary to what most people believe in, when a business borrows money, it does not necessarily mean that the business is failing. As a matter of fact, it's quite the opposite. Most of the time, businesses borrow money because they plan on expanding – they look into their options of growing.
Here are some of the common reasons why small businesses need financing:
Business growth or business expansion
Working capital (daily business expenses)
To settle some business financial obligations
To fund their employees' payroll
For business emergency situations
Going with Investors
Small business financing does not always have to be borrowing money through the form of loans – there are other options on how entrepreneurs can acquire the financing they need for their small business. Some entrepreneurs look into the option of seeking help from investors for financing.
One of the main downsides of this is the fact that these investors will most likely ask for a percentage of company ownership instead of them being paid back. And in most cases, entrepreneurs, especially those who are new in the industry, do not feel this to be right.
This is why many business owners resort to loans and other forms of credit for them to suffice the financial needs that their ventures have.
In loaning money, there are quite a few options as well. There are the traditional business loans as well as the lines of credit loans that people can use. Both of them have their benefits and their cons and it's up to the entrepreneur which one they'll go with.
But if you want the best and the most reliable small business financing out in the market, then you should definitely go with us here at SoFlo Funding. Our company has been famous for funding businesses – even those businesses that have just been exposed to the real market.
We offer various loans and programs from regular personal loans, business loans, personal and business lines of credit, among others.
We Here at SoFlo Funding Have the Best Rates!
In comparison to how other lenders charge interest rates, the rates we have are considerably lower and better, even for unsecured loans. Most companies charge anywhere between 7 to 29%; with us, you'll never reach that high!
Of course, we'd have to check and assess each of our clients' credit standing, history, as well as previous lender history and that's where and how we're able to come up with the terms as well as the interest rates.
We Help Finance Small Businesses Even with a Bad Credit!
If you have a bad credit and you feel like there's nowhere else you can go, apply for any of our loans here at SoFlo Funding – we'll help you by working around the credit score you have and provide you the financing you need for your small business.
You can also opt to bring in a credit partner to help you with the application – for you to be approved! We have a lot of ways and we're sure that we can help you.
Our goal is to help small businesses and make sure that they are operating and running in their time. With small businesses, millions of people get employed and it's our way of giving thanks to these small businesses.
The next time you need funding for your small business, always remember that we here at SoFlo Funding always have our doors open to clients like yourself. Apply online and get the results within 48 hours!
Be provided the small business financing you need in less than a month! SoFlo Funding can be the business affiliate you dreamed of having when you started with your venture!
Here at SoFlo Funding, we love educating you on the funding process, whether you are a startup or an established business. So below are two of our preferred funding partners that we highly recommend. Fundwise Capital and David Allen Capital have provided the top funding solutions for thousands of entrepreneurs nationwide. You can read about them by clicking either of the two buttons below
Below are some of the loan products that you will get from our company: